Africa misses solar photovoltaic opportunity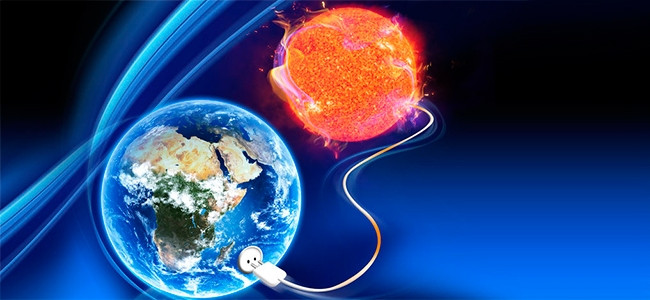 Although Africa has plenty of resources for solar photovoltaic (PV) generation, as a large part of the continent is situated within the global sunbelt, most African countries lack well-crafted policies that can drive and sustain the growth of their respective solar markets.
So says Rhea Tsao, an analyst at EnergyTrend, a subsidiary of market analyst firm TrendForce. She was commenting on the latest EnergyTrend Gold Member Solar Report, which reveals the strong Chinese market will push annual global PV demand above 100 gigawatts for 2017.
According to statistics from EnergyTrend, Africa's annual PV demand for 2016 was close to two gigawatts. The figure for 2017 is estimated at around 2.3 gigawatts, and for 2018 the continent's PV demand is forecast to exceed 3.5 gigawatts.
Tsao points out SA is the exception African state with a robust solar market as the country has opted for stronger support for its renewable energies sector. "On the whole, PV projects in Africa have not been particularly noticeable in terms of scale."
Turning point
However, she says there are positive signs in the outlook of the African market. "In the recent period, Egypt, Kenya and other countries on the continent have received funds from the World Bank for the development of their solar markets.
"Several countries have also offered more PV projects for bidding. The huge potential of the African market can be realised if developmental policies and the overall level of investments steadily advance to a higher level."
Tsao notes another source of demand in Africa lies in the remote communities that have yet to be electrified through traditional utilities. "These communities are now working to set up more off-grid PV systems that can help improve the everyday lives of their inhabitants."
In the report, EnergyTrend says China's solar demand for this year surpassed earlier expectations due to the surging installations of distributed PV systems. With China's contribution, the annual global PV demand is also projected to cross the 100-gigawatt mark for the first time in 2017, coming to 100.4 gigawatts.
The US follows in second place, with its annual demand reaching 12.5 gigawatts this year. India's annual demand for 2017 is estimated at around 10 gigawatts, making the country the third largest market. Japan is expected to take fourth place with an annual demand of 6.8 gigawatts. Together, the top four regional markets are going to represent more than 75% of this year's global demand.
City power
Meanwhile, electronics distributor RS Components has determined how much (or little) square metres of land are needed to supply cities with solar electricity.
In its report, the list of cities represents most populated urban areas in the world, according to the United Nations. Electricity consumption is estimated using the population of the city and per capita consumption of the country where that city is located, taken from the International Energy Agency.
According to RS Components, the top five cities that would need the smallest percentage of city area taken up by solar panels to power them are Dar es Salaam, Tanzania (0.05% share of city); Nairobi, Kenya (0.2%); Khartoum, Sudan (0.2%); Harbin, China (0.2%); and Santiago, Chile (0.4% share of city).
Interestingly, three out of the five cities in the world that need the smallest percentage of city area taken up by solar panels to power them are in Africa, says RS Components.
It adds that more than 600 million Africans do not have access to electricity, with as many as 30 African countries suffering from chronic electricity shortages.
"Making this even more challenging is the rapid population growth projected for Africa, which will see an increasing pressure on energy supplies and electricity access to expand in order to meet everybody's needs. The solution is for the continent to have clean and sustainable energy supplies, allowing countries to reach their energy potential and lift millions of its citizens out of poverty."
According to the distributor, the opportunities for the scale up of solar power in Africa is a golden opportunity for the continent, as the falling costs in solar PV will allow the continent to scale up at a rapid rate, reaching the staggering numbers who are struggling to get basic electrical services.
In addition, these renewable power aims can be achieved at a lower cost due to the recent cost reductions in solar PV, allowing Africa to tune in to the huge economic opportunity its domestic resources have to offer.