Data in transit raises security risks
Keeping data secure can be as daunting as herding cats, unless data governance is approached strategically.
The data explosion, the Internet of things (IOT) wave and increasingly mobile workforces mean crucial data is now dispersed everywhere. Keeping it all secure and under control can be as daunting as herding cats, unless data governance is approached strategically.
There is no doubt data proliferation is presenting a challenge to organisations. IDC predicts the data created and shared every year will reach 180 zettabytes in 2025; and we can expect much of that data to be in transit a lot of the time.
This means it will not be securely locked down in data centres, but travelling across layers throughout enterprises, across the globe and in and out of the cloud. This proliferation of data across multiple layers is raising concern among CIOs and businesses worldwide, particularly in light of new legislation coming into play, such as the General Data Protection Regulations for Europe, due to be implemented next year.
Where traditionally, data resided safely within enterprises, it is now in motion almost constantly. Even data on-premises is transported between business units and among branches within the enterprise, presenting the risk of security chaos. The bulk of the core data is always in movement - these are enabling pieces of data moving within the local domain. At every stage and every endpoint, there is a risk of accidental or deliberate leaks.
When data is copied and transmitted via e-mail, porting or some other mechanism from one location to another, this data is not always encrypted or digitally signed. To enable this, companies require the classification of data assets against the due security measures each would require, and this is not evident in most companies today.
At the next layer, commonly described as the 'fog' just below the cloud, data and information travelling between applications and devices off-premises are also at risk. A great deal of data is shared in peer-to-peer networks, connected appliances or by connected cars. If this data is not secured, it too could end up in the wrong hands.
In an ever-growing data ecosystem, enterprise systems should be architected from the ground up with compliance in mind.
Most companies have data security policies and measures in place, but these usually only apply on-premises. Many lack effective measures when the data physically leaves the premises on employee laptops, mobile devices and memory sticks. These devices are then used in unsecured WiFi areas, or they are stolen or lost, putting company IP at risk. Data on mobile devices must be protected using locks, passwords, tracking micro-dots, and encryption and decryption tools.
Finally, at the cloud layer, data stored, managed and processed in the cloud is at risk unless caution is exercised in selecting cloud service providers and network security protocols, and applying effective cloud data governance.
While large enterprises are becoming well versed in ensuring data governance and compliance in the cloud, small and mid-sized enterprises (SMEs) are becoming increasingly vulnerable to risk in the IOT/cloud era.
For many SMEs, the cloud is the only option in the face of capex constraints, and due diligence might be overlooked in the quest for convenience. Many SMEs would, for example, sign up for a free online accounting package without considering who will have access to their client information, and how secure that data is.
Locking down data that now exists across multiple layers across vast geographical areas and is constantly in transit demands several measures. Data must be protected at source or 'at the bone'. In this way, even if all tiers of security should be breached, the ultimate security is in place on the data elements at cell level itself throughout its lifecycles. Effective encryption, identity management and point in time controls are also important for ensuring data is accessible only when and where it should be available, and only to those authorised to access it.
Role and policy-based access controls must be implemented throughout the data lifecycle, and organisations must have the ability to implement these down to field and data element level.
In an ever-growing data ecosystem, enterprise systems should be architected from the ground up with compliance in mind, with data quality and security as the two key pinnacles of compliance. In addition, compliance education and awareness must be an ongoing priority.
All stakeholders, from application developers through to data stewards, analysts and business users, must be continually trained to put effective data governance at the heart of the business, if they are to maintain control over the fast-expanding digital data universe.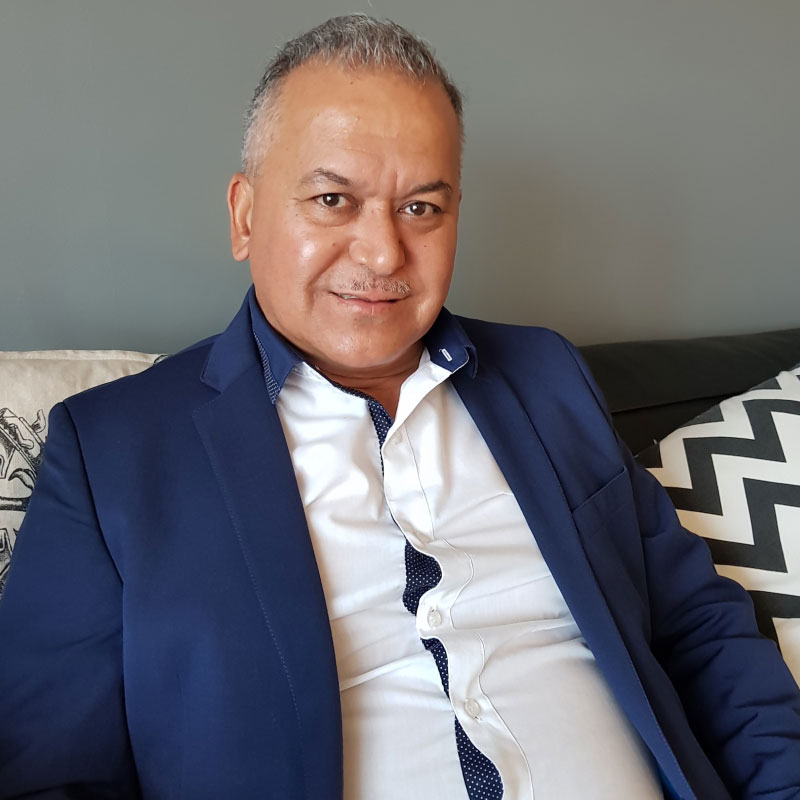 Director of Knowledge Integration Dynamics (KID) and represents the ICT services arm of the Thesele Group.

Mervyn Mooi is a director of Knowledge Integration Dynamics (KID). His competencies and focus is within data/information management and governance.
He has been in the ICT and data solutions industry for 38 years, beginning his career as an operator at the CICS bureau in Johannesburg in the early 1980s. Thereafter, he was appointed as a programmer at state-owned oil exploration and production company SOEKOR.
In 1986, Mooi joined Anglo American's head office ICT department where he remained for almost 12 years. Here he progressed to become a senior programmer, analyst, database administrator and technical support specialist.
After completing his degree in informatics, he then left to join Software Futures, where he worked as a senior consultant for 18 months in the data warehousing and business intelligence arena.
Mooi joined KID in 1999 as a data warehouse and business intelligence specialist. His experience in ICT disciplines includes operations, business and systems analysis, application development, database administration, data governance/management, data architecture/modelling, software support, data warehousing and business intelligence.