SASSA intensifies fight against deductions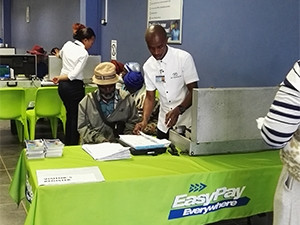 The South African Social Security Agency (SASSA) has shown commitment to the fight against deductions and has officially filed its application to appeal the ruling by the North Gauteng High Court.
SASSA's application affirms an earlier pronouncement to fight what it described as a matter that will result in "unimaginable unintended consequences".
In May, the North Gauteng High Court declared SASSA and social development minister Bathabile Dlamini can't impose rules and restrictions on electronic payments.
The terms of the judgement allow service providers to continue deducting money from social grant accounts, an issue SASSA, the department and human rights organisations have been dead-set against.
In a statement, the agency says: "The judgement appears to have overlooked the fact that beneficiaries are at the receiving end of unauthorised deductions and it may leave them unprotected from unscrupulous service providers, particularly in the financial sector."
Last year, the department introduced new regulations to a section of the Social Assistance Act of 2004 following complaints about unauthorised deductions from the accounts of social grant beneficiaries.
The new regulations were intended to cushion the vulnerable against the actions of "unscrupulous financial service providers", as stated by the department.
Net1 UEPS Technologies, the parent company of Cash Paymaster Services, lodged an application with the High Court seeking a declaratory order that the new regulations don't restrict beneficiaries in the way they operate their accounts.
The court ordered that recipients may continue to initiate debit order instructions? with any service provider, including Net1 and subsidiaries.
Meanwhile, Net1's second largest shareholder Allan Gray has appointed Eighty20 and Summit Financial Partners to investigate debit orders processed by EasyPay.
Business Day reports EasyPay, a payments platform owned by Net1, benefited from the group's controversial social grants contract.
According to the newspaper, Summit will interview EasyPay Everywhere bank account-holders to find out whether they could dispute debit orders as easily as Net1 claimed they could. Eighty20 will analyse the actual debit orders.
Net1 and its subsidiaries have been accused of conducting illegal deductions from the bank accounts of beneficiaries and sharing of beneficiaries' personal information to its subsidiaries or third-party service providers, allegations the company refutes.