Orange mulls flagship stores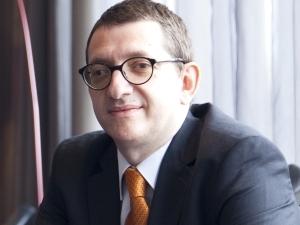 French mobile operator Orange is looking at staking a claim on local soil, via branded flagship stores, as it looks to expand its presence and brand in SA - a market it has tagged as its most important in Africa.
"Orange is looking into the possibility of opening its own Orange branded flagship stores, as well as the possibility of partnering with existing retailers to establish a presence in their stores," says Orange Horizons Orange MD S'ebastien Crozier.
This comes after about a year and a half of the French company evaluating and interacting with the local consumer market through its online presence and mobile offerings - primarily for travellers - which it has sold through a limited brick-and-mortar presence at Nashua Mobile stores since June last year.
In April, however, when Nashua Mobile announced it would be closing its doors, it was clear the retail partnership would not be sustainable. For now, Orange has what it calls "Orange Corners" in Nashua Mobile stores in Sandton (Johannesburg), Brooklyn (Pretoria) and Canal Walk (Cape Town).
Crozier says the company is now looking to other potential partners in SA's main cities. "We plan to open the first Orange store in the Western Cape in the 4th quarter of 2014, or the first quarter of 2015."
He says, while Orange does not plan to open many branded stores, "they are of interest to us, especially as the range of products we offer is constantly expanding". The stores will provide a point of presence for hands-on customer service, to supplement what he says has been a successful online platform.
MVNO ambition
While Orange has said the local environment is not currently suited to facilitate Orange's ultimate ambition - that of becoming a fully-fledged mobile virtual network operator (MVNO) - the telco has been slowly edging in on the market and trying to increase brand awareness.
In November last year Orange started a WiFi initiative with travel agency African Eagle, one of the major inbound tour operators in Southern and Eastern Africa.
While the company has not officially marketed its new WiFi foray, Tom Wright, corporate press officer at Orange, has alluded to a pilot WiFi project. At the time, Wright said WiFi was the operator's next big challenge in SA, and that work was ongoing.
In April Orange opened a local warehouse, in Johannesburg's Sunninghill suburb, to support the sales of products from its online store.
Crozier said previously that Orange, which has operations in 16 other African countries already, would focus on WiFi services and on eventually becoming an Internet service provider in SA.