No digital TV extension, says Kenya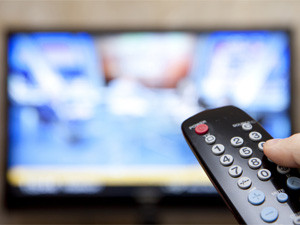 Several reports have emerged indicating the bulk of African countries have received permission to push out digital television migration.
However, these reports have been rubbished by Kenyan authorities, which says they are misleading, and the International Telecommunication Union (ITU) has not pushed out the migration date.
SA's Department of Communications spokesman Ayanda Hollow could this morning not comment on whether SA had been granted an extension, as he had not read the reports in question. The ITU also did not immediately respond to a request for clarity.
The ITU has set the middle of June as the deadline to move off outdated analogue signal to the more spectrum-effective digital signal. This switch-over will free up spectrum - the so-called digital dividend - which can be used to expand broadband coverage.
Not true
According to Kenya's The Nation, 30 of Africa's 54 countries have been allowed to extend the migration period. These countries include Tunisia, Morocco, Algeria, Egypt, Ethiopia, Sudan, Somalia and Eritrea. No new deadline was mentioned by any of the reports citing this development.
Business Daily Africa adds the Democratic Republic of Congo is also on this list.
The Communications Authority of Kenya, however, has called these reports "misleading". "These reports are not only erroneous but are misleading as the perpetrators have not produced any evidence of such an action by ITU."
In a statement, the Kenyan regulator says a conference would have to be convened to discuss an extension, and all member states, including those in Africa, would have to be invited. "As a member state of the ITU, Kenya is not aware of any meeting that has been convened by the ITU in accordance with the laid down procedures to amend the digital migration deadlines."
According to CCI Kenya, the reasons for the extension include lack of infrastructure, licensing, investment and the need for the viewers to replace their TV sets or purchase decoders.
Far behind
South Africa, which has been on the digital migration road since 2006, is so far behind migration that at least 17 other countries on the continent have surpassed it by launching the service in one form or another.
The local hold-up has been caused by a lack of clarity from government as to whether set-top boxes should be encrypted, which means the tender to build subsidised boxes cannot be issued. This tender is expected to be adjudicated in the next few weeks.
Internationally, according to Digital Video Broadcasting association chairman Philip Laven, in a year-old presentation, only two European countries had yet to migrate, and analogue switch-off has been achieved in the US, Canada, Japan and South Korea.