Netshield expands Nviromon environmental monitoring range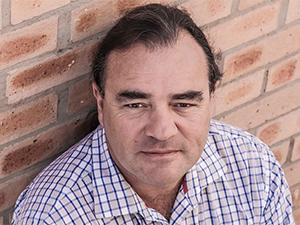 Netshield South Africa, a Westcon-Comstor company, has updated its Nviromon-1S environmental monitoring and product range with increased inputs and outputs and increased processing power. Also added are a wire interface, two RS485 interfaces and four USB ports.
"The Nviromon-1S range offers a hardware and software solution that allows easy remote monitoring and control of the environmental conditions in an IT computer room, data centre or other facility from anywhere on the network around the world," says Inus Dreckmeyr, CEO of Netshield South Africa.
The primary environment conditions that are monitored by the Nviromon range typically include:
* Temperature - air conditioning fan or ventilation problems;
* Humidity - air conditioning, water or ventilation problems;
* Power - main or UPS power loss or start, inline power consumption;
* Flood - air conditioning, plumbing or roof leak;
* Smoke / Fire - electronics burning, short circuit or room fire;
* Motion - movement or unauthorised entry within a specific area;
* Air flow - air conditioner or cabinet fans stop moving air;
* Room entry - unauthorised door, window or cabinet open/closed;
* Panic button - user or staff press panic button; and
* Dry contacts - connect to non-voltage contacts on air conditioners, generators, security panels, gas sensors and the like.
Netshield's Nviromon range of environmental monitoring products and solutions includes models that offer one, a combination of, and even all of these functions in a single device.