Outa cautions on e-toll grace period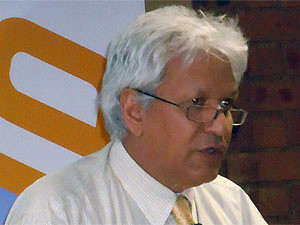 The Opposition to Urban Tolling Alliance (Outa) has urged motorists to think carefully before taking up the extended grace period for e-toll payments.
Yesterday, the South African National Roads Agency (Sanral) said the Department of Transport had extended the grace period discount for e-toll invoices. The extension covers all transactions between when e-tolling went live on 3 December, and the end of February, and means the more expensive alternate user transaction will not be enforced for that period.
CEO Nazir Alli says motorists who settle outstanding invoices before 1 July will pay the standard tariff, and not the three times higher alternate user rate. The e-toll accounts for registered account-holders who have already paid the alternative user tariff, for the affected period, will be credited automatically with the relevant discounts on 1 July.
However, to qualify for the concession, Gauteng motorists must register an e-toll account and settle the discounted outstanding amounts in full. Outa spokesman John Clarke says this is part of Sanral's strategy to "coax" road users who have not signed Sanral's onerous terms and conditions into its net.
Clarke adds the move is also a bid to solve the "dire long-term financial problems that Sanral now faces for having embarked on e-tolling without obtaining comprehensive public endorsement from all sectors of society".
Figures provided by transport minister Dipuo Peters in April show that once accounts are handed over to the agency's Violation Processing Centre (VPC) - which happens after the seven-day grace period has lapsed - only 9.21% of motorists are paying up.
Sanral was owed a total of R702.2 million at the end of February, as only R250.8 million was paid against issued invoices of R953 million. Of the amount due, R543.5 million was handed over to the VPC for collection.
"We hope road users will take full advantage of this extension of the grace period to settle their accounts at the discounted amount. We are doing this because we have taken note of the fact that some might have unintentionally fallen into arrears because this is a new system they are not familiar with. We thank all those who have registered for their continuous support," says Alli.