African innovation hubs, the next weekend hangouts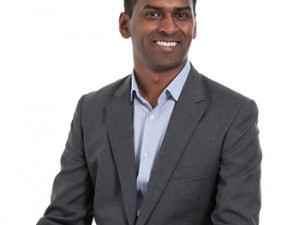 From labs to hubs, and now festivals, the concept of setting a specific space aside for innovation has been around for a while, though the scenery has changed significantly over the years - all the more so on our own continent, where the fun-first, business-later Fak'ugesi Digital Festival in Braamfontein is drawing new crowds.
But are these hubs all they're cracked up to be? Or are they more flavour of the week than drivers of change?
Hubs with more local flavour
Africa has no shortage of innovation hubs. There's iHub in Kenya, arguably the continent's most famous innovation hub. Iceaddis in Ethiopia dabbles in every industry from interior design to recruitment. And of course, CcHub in Nigeria is making headlines with the Biri chatbot right now. That's just to name a few, but no matter how far down the list you read, many share the same problematic characteristics.
Whether these similarities are that they have a corporate or educational format, or that they are built for more tech-type individuals like developers, the resulting problem is the same - they're all slightly tweaked iterations of the Silicon Valley tech hub model. And the Silicon tech hubs were not built around Africa's unique culture and problems. For one thing, Africa has a notable IT and tech skills shortage, which spells slim pickings when it comes to new talent to man the innovation hubs of tomorrow.
When faced with the question of how we address this issue, a lot of industry experts will tout "education, education, education," but if you're a twenty-something living in Africa, with little to no digital exposure beyond your Facebook newsfeed, are you really going to be on the hunt for opportunities in this sector? No, you're too busy looking for things that interest you, like coffee, pizza and bandwidth - which is incidentally the philosophy behind the feast for the senses at the Fak'ugesifestival, currently redefining how we do innovation in Africa.
What sets the Grand Geek's Fak'ugesi apart?
The mastermind behind this philosophy is Barry Dwolatzky, professor of Software Engineering at the Wits School of Electrical and Information Engineering, and director of the Joburg Centre for Software Engineering, otherwise known as "the Grand Geek". He knows that before we can develop talent, we need to attract and foster it.
I've always stood by the belief that if you do innovation only from inside your organisation, it will fail.
This year's Fak'ugesi festival gave attendants the chance to 3D print a robot themselves, reimagine their surroundings with a combination of Minecraft and VR, participate in an animation challenge, and browse interactive arts and projections, against a backdrop of local music talent. It doesn't sound like an innovation hub, because it isn't one. Instead, Fak'ugesi is the taster - the coffee, pizza and bandwidth if you will. It was designed to appeal to Africa's growing experience culture; to pique interest and develop a taste for tech and digital, where there might not have been one before. Meanwhile, something bigger was waiting in the wings.
Thinking outside the... hub
The Tshimologong Digital Precinct is a half block in Braamfontein dedicated to innovation, ticking all the right boxes in terms of what Barry sees as the future of quintessentially African tech hubs. Unveiled last year, after three years in development, it's designed for Africa, to channel youth energy and convert tech users into creators through skills development. But above all that, its greatest differentiator is its open-door policy.
Anyone can apply for membership. So, people come together from a range of analogous fields to share ideas to better enable innovation. Why? Because the more unique minds, the merrier; people with different backgrounds will not be constrained by the same limitations of their field or the known solution it offers to the problem, leading to a greater diversity of approaches.
That combined input is what drives aggressive innovation, which is why companies like Microsoft, Telkom, IBM, Cisco and others invest the time and money to align their organisations with concepts like this in the first place. Is this what more African organisations should be doing instead of flogging the proverbial dead horse with unstimulating brainstorm sessions and dated processes?
Innovate from the outside in
I've always stood by the belief that if you do innovation only from inside your organisation, it will fail, whether due to bureaucracy or a limited pool of ideas. It's time to admit that none of us can have all the answers, so we must start reaching out to people and organisations that we know are better at coming up with those answers than we are.
Ask yourself, could you coax hundreds of people out of bed on the weekend to come to your organisation and participate the way Fak'ugesi has? If the answer is no, then it's time to start thinking about how you could. What do you need to do to turn your innovation efforts into the next weekend hangout?