Former ACS president to speak at awards
Stephen Ibaraki, multi-awarded executive chairman, social entrepreneur, writer, speaker and podcaster, interviewed Brenda Aynsley, former president Australian Computer Society. Aynsley was the first woman to hold this position. She is also currently the chairman and a board member of the IFIP International Professional Practice Partnership (IP3).
Ibaraki: Can you profile your education and work history and provide a defining and usable lesson you wish to share from each major event and role in your history?
Aynsley: I have enjoyed several careers in my work life, all of them to do with communications; communications of the sort that involves talking and listening.
Lessons learned: a day without learning is a day wasted; work smarter not harder; whatever you do you must be passionate about it. Respect and responsibility are vital to succeeding at university, because as an adult learner your success was almost entirely in your own hand.
Ibaraki: You've been a long time member of the Australian Computer Society; can you profile the ACS and your roles with the ACS?
Aynsley: The ACS is the recognised professional association for those working in Information and Communications Technology, seeking to raise the standing of ICT professionals and represent their views to government, industry and the community. I have been active at branch level since 1999 and nationally since 2002.
Ibaraki: What value does the ACS bring regionally and internationally?
Aynsley: ACS enjoys a reputation among governments and industry, and plays an important mentoring role for the countries in the region, and is a member of IFIP and South East Asia Regional Computer Federation, and is partner host organisation for the APICTA Awards. It has a well- developed Computer Professional Development Programme and has iterated its Certification Programme to the current well defined programme which was accredited by IFIP IP3 in 2007.
Ibaraki: You have a strong interest in the ICT profession. What does the ICT profession mean to you?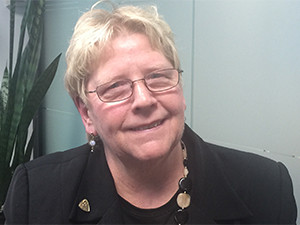 Aynsley: I believe that ICT is a fundamental enabling technology that underpins a number of others and this makes it vulnerable to poor practice standards, out of ignorance and lack of integrity. If our practitioners are not professionals and supervised by other professionals, what assurance do I have or any other citizen of this or any other country have that our lives are safe, our privacy valued and our rights protected?
Ibaraki: What is meant by ICT professionalism and why should the diverse ICT stakeholders get involved?
Aynsley: The British Computer Society's definition of a professional is: a practitioner who has specific skills rooted in a broad base with appropriate qualifications, who belongs to a regulated body, who undergoes continuous development, who operates to a code of conduct, who recognises personal accountability and has both skill and competence. ICT stakeholders who value those qualities and the outcomes that the ICT professional brings them will get a payoff, and the payoff is effective risk management.
Ibaraki: You are the first woman chair of IFIP IP3. Do you bring added perspectives as a pioneer?
Aynsley: I don't think of myself with respect to any gender. I just try to play to my strengths and have others do likewise.
Ibaraki: You travelled extensively, what lesson can you share?
Aynsley: One thing that sticks out in my mind is the global connectedness.
Ibaraki: What best practices and useful lessons can you share from your work in security and risk management?
Aynsley: My interest in security and risk management is on the people side, not the technology side. The single point of weakness in all security and risk management is people and therefore I am vitally concerned that we have people who have had the benefit of a professionalism approach.
Ibaraki: What do you see as the most disruptive technologies and how can we manage them?
Aynsley: Technology, toys and tools, BYOD. I believe that these are breaking down a huge number of boxes that used to exist around practices, around performance and around expectations. I think that Open Source has the potential to be disruptive because it's not about the software, it's about the way software is created.
Aynsley will present the international keynote address at the 2016 IITPSA President's Awards on 24 November 2016. Her presentation: The promise of diversity in ICT and in our society looks at her personal journey as a woman in ICT over the past 40 years. She will focus on computers and computing, which are her business, her passion and her hobby. The talk will give insights drawn from her career in ICT.