IIOT deployments in early stages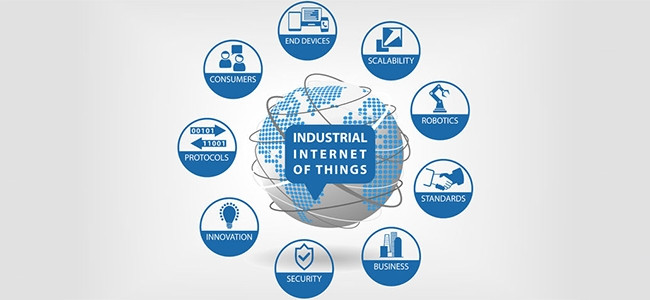 Industrial organisations are increasingly focused on Internet of things adoption, but most are still in the early deployment stages.
This is according to a global study by industrial Internet of things (IIOT) solutions provider Bsquare, titled IIOT Maturity Study, which surveyed more than 300 senior-level employees with operational responsibilities, to explore the current IOT adoption progress in manufacturing, transportation, oil and gas.
The manufacturing and transportation industries lead oil and gas in terms of maturity and results. The study notes 86% of industrial organisations are currently adopting IOT solutions and 84% believe those solutions are extremely effective. Also, 95% believe IOT has a significant or tremendous impact on their industry.
Setting clear business goals prior to deployment, such as reducing operating costs, better managing devices, or increasing production, is a key driver of deployment maturity.
However, the study shows most IIOT investments are focused on connectivity and data visualisation. It notes less than half of companies are doing advanced analytics on that data and only a small number (28%) are automating the application of insights derived from analytics.
As organisations see the increasing benefits of implementing IIOT, 73% of adopters say their investment will increase in the next 12 months. As a result of this continued investment, respondents expect to see increases in achievement of business priorities, such as automation and real-time monitoring over the next year, it notes.
"Our study shows that while industrial organisations have enthusiastically adopted IIOT, a majority have not yet moved to more advanced analytics-driven orchestration of data insights," said Kevin Walsh, VP of marketing for Bsquare.
"These later stages of IIOT maturity - analytics, orchestration and true edge computing - tend to be where most of the return on investment is realised. This is especially important because, according to our study, the number one reason cited for IIOT adoption is cost reduction."
Dawid Breed, technology leader for Deloitte Africa, says integration of information technologies and operational technologies, cyber security, skilled resources to implement and lack in architecture standards are stumbling blocks preventing IIOT growth.
In SA, IIOT is not yet widely adopted in industries due to lack of skills, understanding as well as digital leadership, says Keith Fenner, VP for Sage Enterprise Africa and Middle East. The inability of legacy enterprise resource planning software to provide a digital platform to build the new ecosystem to leverage IOT data is a challenge, he adds.