Bytes powers ahead as SA's leading IT service provider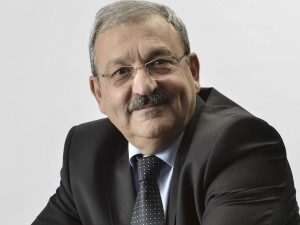 Bytes Technology Group (Bytes), part of Altron TMT and a principle subsidiary of JSE-listed Altron, remains South Africa's largest IT services provider. This is according to Telkom's recently released annual report for the year ended 31 March 2015, which included a section on the revenues of major ICT companies in 2014.
The revenue figures are based on annual corporate reports and formed part of a recent inquiry by the Independent Communications Authority of South Africa (Icasa) into the state of competition in the ICT sector. According to the report, Bytes' 2014 revenue of R8.8 billion is the highest among the country's leading IT service providers and shows that Bytes leads other dominant ICT players including Dimension Data, Business Connexion, EOH and T-Systems, all of which generated revenues from IT services of between R3.5 billion and R8 billion.
The report further illustrates that of the approximately R240 billion generated by the ICT sector in 2014, a cumulative R34 billion was spent by South African organisations on IT services.
As a collective, Bytes designs, implements and manages customised ICT infrastructural services and solutions by integrating hardware and software systems from leading technology partners and the organisation's own business units.
According to Rob Abraham, CEO of Bytes, the report demonstrates the success of Bytes in delivering value-added products, services and solutions through the convergence of telecommunications, multi-media and information technology (TMT).
"In addition to Bytes's revenue of R8.8 billion, if we were to add the other IT elements of Altron TMT, the combined revenue is close to R13 billion which illustrates the significance of our success as an IT player in South Africa," says Abraham.
Recent positive developments within the group include Bytes Systems Integration expanding its biometrics offering, outstanding 2014/15 performances from Bytes UK (28% year-on-year growth) and Bytes Universal Systems (34% year-on-year growth), and continued strong performances from established businesses within the stable such as Bytes Document Solutions.
Substantial deals recently concluded include a R65 million purchase by Nedbank of 250 NCR teller cash recyclers from Bytes Managed Solutions, and a large-scale roll-out of over 11 000 electronic signature pads to the Edcon Group, also by Bytes Managed Solutions. Earlier in 2015, Bytes Document Solutions sold the first ever Xerox Impika continuous feed inkjet production system in the Middle East and Africa (MEA) region to Tunleys Mail & Print, for a total value of R30 million.
In addition, the recent acquisitions of Inter-Active Technologies by Bytes People Solutions, and Health-Soft by Med-e-Mass respectively have assisted in cementing the businesses as market leaders in their particular segments.
As the largest IT services provider in Africa, Bytes represents the world's leading brands in the IT space such as Cisco, Microsoft, NCR, Oracle, Xerox, and Alcatel-Lucent.
"By localising these brands and adding value we remain relevant to our customers who seek to work with specialists," says Abraham.
"It's a symbiotic relationship where we help our partners achieve their business objectives in the African market through our proven track record of service delivery. In tandem with leveraging off other business units within Altron TMT, we are able to provide our customers with the ultimate turnkey solutions, tailored specifically for their needs," adds Abraham.
"In addition to our success as an IT service provider of choice, we are equally proud of our transformation record as a Level-2 B-BBEE contributor. Embracing change with both hands has helped our business reach the great heights that is has and we remain a proudly South African company committed to the growth not only of South Africa, but the whole of Africa," concludes Abraham.