Sourcing project management resources to give its clients an edge...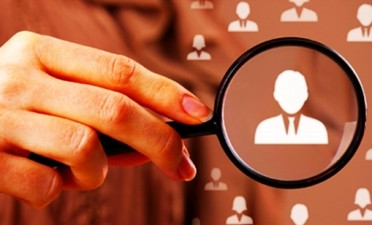 Finding and placing contractors is a high-energy, fast-changing market place where businesses and individuals seek to match ambition, competence, growth and success. It needs to be flexible, fast, fluid on both sides to make the links: right time, right place, and crystal clear communications to catch the right person.
allaboutXpert knows its clients want high standards for recruitment in terms of quality, control and governance. Well, contractors want the same, tailored to their needs. They see themselves as prospective partners and they want contracts that respect them as proactive, decisive, experienced managers of what they offer: time, skill and competence. They want efficiency in the process, ease of application and straight forward visibility of what's on offer.
allaboutXpert knows the application process must be quick and easy, otherwise candidates find another avenue. It knows their attention must be captured in less than a minute of first seeing a job on offer. It also knows they want flexibility, experience to grow their career and contractual control of their own compensation and benefit structures.
So, this is all about clarity, ease of access, one-click response facilities and knowing what they'll be signing up for, what they will be doing and how they'll be getting paid.
allaboutXpert is an expert in structuring communications, from tweet-length posts to full-profile job descriptions, linked across multiple channels and threaded into professional and community networks for maximum exposure. It creates and posts and it links it straight to likely candidates and their peers, reducing lead time, and allowing them to link their applications to pre-posted professional profiles online.
allaboutXpert makes the project management contracting 'space' its business success, with four simple promises:
* Clear, simple, targeted positioning of its client's needs to catch the contractor's eye;
* Hugely simplified application processes, with one-click solutions on both sides;
* Bespoke short-lists, pre-checked, hand-picked, with recommendations, and;
* Its truly expert facilitation of contract, compensation and assurance / checking.
Which means the client, and it, the contractor, get to focus on the conversation and the potential relationship.
And, if and when you do both agree, you can put the rest of its services to the test as well. Call it to talk. allaboutXpert would love to amaze you with what's on offer and prove there's so much value when you contract with allaboutXpert.