Vodacom exec headed for MTN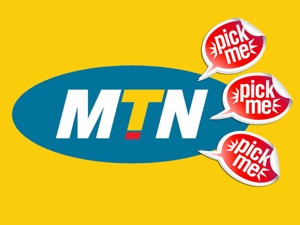 Vodacom's consumer business unit chief officer, Godfrey Motsa, has reportedly accepted a job at rival telecoms operator MTN.
"We understand he is taking up a position as vice-president of MTN Group's South and East Africa region," Vodacom executive head of corporate affairs, Tshepo Ramodibe, told ITWeb.
However, MTN executive for group corporate affairs, Chris Maroleng, says he cannot confirm or deny Motsa is joining MTN as he has "no official information on the matter".
Vodacom at first would only say Motsa had resigned with immediate effect "to pursue other opportunities", but has now confirmed speculation that he is moving to its rival.
When Motsa would potentially start at MTN remains unclear, as Ramodibe says he is required to serve a six-month notice period in terms of his contract of employment with Vodacom which expires on 23 June and "he remains a Vodacom employee until then".
"In addition, Motsa is bound by a six-month restraint of trade agreement which precludes him from taking up employment with any company that engages in similar business activities as Vodacom."
Ramodibe says Motsa's resignation will see him forfeit all the company shares awarded to him on 26 November 2015. The incentive remunerations was awarded to Motsa in the form of 45 199 shares worth over R6.7 million. According to the conditions of the forfeitable shares, they are supposed to be vested for three years, and are subject to the achievement of performance targets during that time.
Motsa has worked for Vodacom for 10 years in the capacities of MD of Vodacom Lesotho, MD of Vodacom Congo, and most recently chief officer of consumer business. He was also a director at Vodacom and a member of the Vodacom group executive committee.