Fixing society with technology
Technology can do a lot to help government meet its mandates. So why isn't that happening?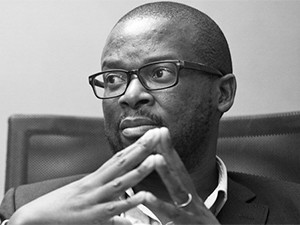 The state of our public services is still less than ideal. Just imagine losing your licence or ID document, notes Johnny Moloto, executive: Government and Regulatory Affairs at IBM South Africa: "You don't relish the prospect of going to the Department of Home Affairs or any government department, for that matter..."
Well, most government departments. There are a few exceptions ? the so-called pockets of excellence such as SARS eFiling ? that are always raised as examples. But they stand almost isolated and some introspection may be in order: "Twenty-one years into our democracy, what have we learnt?" asks Moloto. "What are the sorts of things that we have done? I come from the perspective that we've managed to leapfrog so much: if you look at the number of mobile phones that are in the hands of South Africans, let alone Africans today, you have a real opportunity to use that as an actual tool to deliver services."
'Opportunity' appears to be a call to action around the table. Everyone agrees that there is no better time for the public sector to turn technology towards achieving its goals. Elements such as mobility are changing interactions with citizens and partners. This is not going unnoticed among the right people, says Kroshlen Moodley, SAS' Public Sector head:
"Even if government is reluctant to change and is stuck in its ways in some cases, the technology is forcing it to change because citizens have access to these devices. The solutions and the discussions we have with government officials ? especially at decision-making levels ? are much more mature than they were ten years ago."
Incentivising change
There are many elements to the potential that technology can offer the public service, but it is crucial to understand that the game has changed, says Mpumi Nhlapo, head of Business Development of SA, T-Systems. People already have the ability to access services; the real challenge is providing those services and the underlying infrastructure. To do this, government's IT mindset needs to move from utilitarian to service-orientated. "The way technology is moving now, it's the best opportunity for government to actually deliver better service," says Nhlapo. "IT is just a means, a tool. But government is not an IT provider. As much as it tried to be in the past, that's not its domain. Its domain is to do the business of looking after citizens and looking after the country."
The examples where technology has made a difference in the public sector testify to this. But that needs to become a more common story, add Ian Houvet, director of Technology & Solutions at Boxfusion: "How do we change things? How do we change the entire environment so these pockets of excellence are not exceptions but become the rule?"
There are a number of successful projects in government, Nhlapo notes. The problem is that the public sector is a vast, multi-faceted entity and conversations around it are prone to generalisation: "It's difficult within an IT spectrum to really isolate and say we've done well here, we've done well there."
If you look at the number of mobile phones, you have a real opportunity to use that as an actual tool to deliver services.

Johnny Moloto, IBM South Africa
Instead, should we not ask what incentivised those successful projects? Bani Kgosana, group executive of Public Sector at Britehouse, points out that the SARS projects had good motivation as they tackled revenue generation. This sets a precedent and reference to how a sophisticated and reliable system can be delivered.
"How can we then move that same thinking into a number of different areas?"
It's not a 1:1 translation, as there are very few areas in government where revenue generation can be used as a catalyst. Still, says Houvet, there are other motives including cost-savings and happy voters. An often overlooked area is how social grant distribution uses major local retailers. So the means are there, but to him, the incentives are not the biggest element.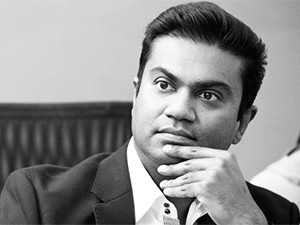 "The other thing is the leadership, the vision and the execution to do these things. How do you replicate (pockets of excellence) on a large scale across government? The leadership really needs to start at the highest level, the presidential level."
Leadership
It's a trend seen elsewhere: for example, the Obama administration in the United States has been aggressively leading the charge for technology shifts in government through stated goals, policies and intervention.
"You might have the skill, but the issue may be you don't have the requisite leadership to pull through a conceptual picture of what the future would look like," says Microsoft South Africa's CTO Warren Hero.
This quickly becomes a core point to the roundtable: good technology transformation begins and ends with leadership. Unfortunately, it may be the most lacking element in the current situation. Says Edgar Mabothe, district manager of EMC Public Sector: "From a government perspective, the biggest problem is that technology is an afterthought."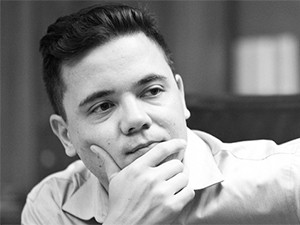 Nhlapo concurs: "I don't think 'technology as the business' is at the heart of the way our government is thinking," referring to a general problem for many companies even in the private sector. If technology is not treated as an essential component to driving outcomes, organisations lack the right thinking to truly take advantage of these. The result is using technology as a plaster to fix problems, which does not lead to new advances or efficiencies.
Leaders who drive that change in perspective are thus a critical ingredient. Yet that seems to be wanting. Perhaps, argues Mabothe, it's because the public sector needs more youthful leaders: "When you look at the average age of the government CIO, it's amazing because we don't have a young cadre. If we have a challenge, how are we able to convince the director general and or the minister about the importance of IT and its value?"
The technology is forcing them to change because the citizens have access to these devices.

Kroshlen Moodley, SAS
He also laments a common problem in governments across the world: top leaders don't hold their positions for nearly as long as in the private sector, making large-scale orchestrations very tricky. The mercurial nature of politics often leaves succession plans ignored or neglected.
"There is no consistency or stability from a leadership perspective. When you look at the big organisations that have managed to transform and embrace technology, when you look at the leadership part of it, there's been consistency."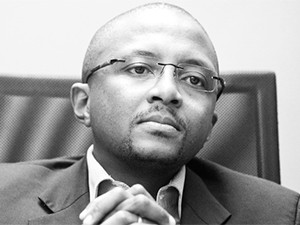 Keeping track of the bigger picture is an ongoing headache for government, but at least the talent pool bubbling up is impressive. Says Kgosana: "The kind of people you're meeting in government organisations are very high-quality: sharp, young, well-trained. You come across them in the state entities. As for them embracing new technology, I will give that a big tick ? no question about it."
That evolution of technology may yet sit at the heart of transforming the leadership issue, adds Mabothe: "It's not all doom and gloom. One thing I've come to appreciate is how these new models of technology create a push and pull.You may have a transient leadership that might not see the end goal, but the push across the board makes some of these things possible. The advent of cloud, big data, mobility and security helps move thinking out of the traditional into a new norm."
The policy barrier
Clearer leadership may evolve over time, but a somewhat more stoic barrier is legislation ? the framework of rules and guidance in which government departments operate. This can be frustrating, says Houvet: "You can mobilise enormous infrastructure literally within minutes. That's enormously empowering for government, but government is not allowed to take advantage of it because the frameworks and legislation are not there."
It's difficult for them within an IT spectrum to really isolate and say we've done well here, we've done well there.

Mpumi Nhlapo, T-Systems
Hero agrees, adding that everyone discusses POPI (Protection of Personal Information Act), PFMA (Public Finance Management Act), MFMA (Municipal Finance Management Act) and so on, yet there is no cloud policy. There is also a lack of clarity around data sharing. Says Houvet: "I've been personally involved in projects where it literally took over a year to negotiate agreement between two government entities to access the data."
The lack of a cloud policy appears to be a key impediment. A JCSE report released in early 2015 around the use of cloud in government found that improved service delivery requires, among other things, a `review of legislation and regulation to promote the holistic planning for and implementation of ICTs in a technology-neutral manner while ensuring compliance with appropriate standards and mitigation of risk'.
But there may be a second way. Hero articulates how organisational principles could be used in lieu of policy gaps. For example, if the principle was to make services easier for citizens, it can serve as a litmus test for quick approval of a project. Departments in Australia have been toying with this concept: "Where you still had to get four levels of approval to move to a cloud service, whatever the methodology of the deployment is, you now have the ability to show your alignment with the principles for someone to test it, and then you move."
The industry's role
It would be easy to lay all the blame at government's feet, but that is disingenuous. The technology industry has a large part to play in helping enable new technology trends. Given the public sector's broad and complicated nature, there is a responsibility to help guide choices and advise on outcomes.
Mabothe points to recent interactions with the CIO from a very large department: "They have a huge budget, but are grappling with the issue to see how to move forward."
To Econz Wireless National sales director Thomas Marshall, making big shifts in technology can be inhibited by fear and this is an area in which industry should play a more active role: "Once the department decides, 'Yes, we need to do this, we are falling behind here', once it's taken that leap, it's time for the private sector to come in and get it past that point of fear."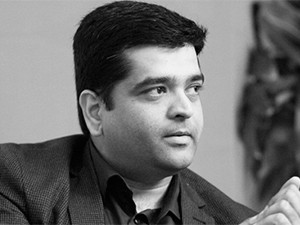 Hero also underpins the need for the industry to get involved at a partnership level: "How do we start thinking about bringing consistency? I think it's about partnership. It's not about government. It's not about the citizenry. It's not about the private sector. It's about all of us working together. How do we start thinking about these partnerships, how do we start reinventing those partnerships to develop to the level of value for everybody?"
"I think the more we start to partner and help government turn its image around, it's just people at the end of the day," says Nhlapo. "Government is comprised of people like ourselves; trusting us and wanting to work with us is key."
Support
The comment about changing government's image taps into another interesting topic. Technology companies are under pressure to sell, whereas meeting the challenges of the public sector requires a different tact.
Nhlapo gives an excellent example by delving into the development of an app for the Johannesburg Roads Agency: "The challenge there was that when they came to us, they wanted a big ERP system. That's actually what they asked us for and it took a lot of guts for us to say what they need is to do something quickly so that they can turn their reputation and image around."
When pushed on what he meant by 'guts', he elaborates that technology companies, especially multinational ones, place a lot of pressure on results cast through quarterly prisms. The big, juicy contracts look the best. But given government's different pace and challenges, selling big technology projects is not necessarily the best way forward. The industry needs to adopt a new way of thinking if it really wants to make a difference.
"It's the suppliers' responsibility to start looking at the longer-term approach with government. What I found is that the more we invest in a long-term relationship, the less the issues of tenders actually become relevant, because some of these things just become a case of go in and do it because you know you can."
He underscores this statement by noting the JRA app did open the doors to that larger ERP project. Helping government find the quick wins is a way to build trust and momentum towards bigger things.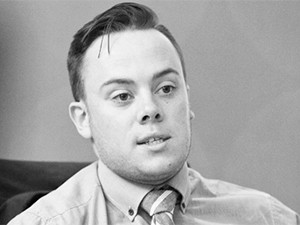 "We have to realise that government's key role is to give policy and vision, while our numbers are linked to delivery," says Saurabh Kumar, MD of In2IT. "How do we manage this? The private sector ought to go back to the table, offer different implementation models and align ourselves with the visions and policies that government has framed. I think that's where the key differences in expectations are today."
Another role of this partnership is to change the nature of the conversation, says Moloto: "Most of the time, (government people) expect you to speak techno speak and not talk development, solutions and top problems that are facing the country."
This can be a big inhibitor: "I have a lot of solutions I can sell to you, but actually that's not what we are all about. Let's try to together diagnose the problem, try to work towards a common solution."
The attitude shift needs to come from both sides. The industry should ease off on selling and the public sector should be more forthcoming on what it wants to accomplish, says Hero: "We talk about partnership and we talk about trust, but it doesn't exist. For me to trust you, I have to be clear on what your expectations are and whether or not I am able to fulfil those expectations. But sometimes we are not transparent in the regards to what those expectations are."