Making open source pay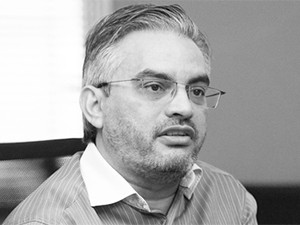 Open source software has been an issue of discussion across the enterprise, and the technology industry more broadly, but it remains a contentious topic. For advocates it remains the optimal way to develop and deploy systems and software, while sceptics continue to raise their voices to highlight possible shortcomings in the model. The reality, however, is that on many levels, open source software is a pervasive force in the technology industry, from the phones that we use every day, to the operating systems that power many of the world's datacentres and the systems used to develop software and the components of the software itself.
Riedwaan Bassadien, Azure Open Source sales and marketing lead at Microsoft South Africa, comments that in reality, open source is pervasive, irrespective of the size of the organisation.
"It's helping organisations optimise the systems and data they have and that could mean using systems such as Hadoop to get new customers and get a 360-degree view of existing customers as well as leveraging open source technologies to drive innovation within the organisation through technologies like Docker and Chef. However, one of the areas where we have seen the greatest adoption is in the cloud, where more than two thirds of systems out there are running on Linux virtual machines."
Karl Fischer, senior consultant at Obsidian Systems, adds that open source allows organisations to build systems that are interoperable at their core. Not only that, the lesson from dealing with projects that leverage open source is that the adoption of open standards is an equally critical element.
"In organisations that have built their systems around open data standards, it's relatively simple to get data in and out. That's why the cloud platforms are being adopted so rapidly, because there are APIs allowing one system to speak to another and much of this is being powered by open source. This is especially true on the operating system level where Linux has the dominant market position."
Stefan Lesicnik, MD of LSD Information Technology, adds that digital transformation has had an impact on the rise of open source technologies.
It's helping organisations optimise the systems and data they have.

Riedwaan Bassadien Microsoft
"Digital transformation is also driving traditional bricks and mortar companies to look at the benefits offered by open source technologies. More and more, they are seeing how agile startups are able to leverage open source to deliver a customer-centric experience. They see the innovation that these organisations are able to bring to the table and the skills they have built up and they want to embrace that within their own organisation."
Sonia Vaessler, senior business analyst at Britehouse, says it isn't always plain sailing when it comes to getting companies to embrace open source.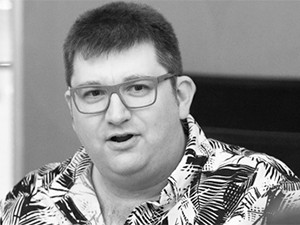 "From an architecture point of view, there are still many challenges, especially when adoption in an organisation happens within silos. If the adoption is siloed, then it becomes difficult to allow the intellectual property that is developed to be used elsewhere and this slows the use of the technology across the organisation."
Matthew Lee, regional manager for SUSE, disagrees that open source contributes towards increased siloisation.
"The open standards approach makes adoption more likely. Any siloed thinking is much more likely to be the result of the personalities involved rather than the technology they have adopted. What we are seeing is that almost all the companies we speak to have some sort of strategy in place to adopt open source. The key element is that anyone developing solutions at the moment is having to build APIs so that other services can link into it; anyone not building those APIs is not going to be around for much longer as clients are looking for more open solutions, not less."
Not just tech
Bassadienconcurs that the issue of individual personalities is key to not just the adoption of open source technologies, but to the entire digital transformation strategy of organisations.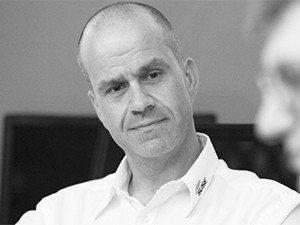 "One of the biggest stumbling blocks to digital transformation is resistance from leadership to adopting new ways of doing things. Sometimes this is more of an immune response, where a key individual has an irrational dislike of open source technologies, and when this happens, it slows down the entire process and puts the organisation at risk. What we do see in large organisations is that some parts will speed ahead in the digital transformation journey and others may lag behind. It's in the more progressive teams that open source is more likely to be pulled in, predominantly in order to allow the team to move faster and be more agile."
Lise Hagen, director at Plume, adds that while people like to bandy around the concept of digital transformation, it's vital to remember that it is actually about people interacting with technology.
"Often there is a disconnect between the operational layer and the leadership layer, so you may have a open source strategy and an intended path, but that does not always translate into actual implementation as people choose to take different paths to realise the strategy."
Your own ecosystem
Bassadien points out that it's important to note that the support of large multinationals for open source doesn't just impact on one company, but on its entire ecosystem.
Digital transformation is also driving traditional bricks and mortar companies to look at the benefits offered by open source technologies.

Stefan Lesicnik LSD Information Technology
"Once companies like Microsoft or IBM start changing their mindsets, there is a dramatic change that happens across the entire ecosystem. What happened in South Africa when the government first started looking at open source solutions was that there simply wasn't a large enough community to sustain what government wanted to do."
However, Fischer points out that there are some government systems that were built on top of FreeBSD some time ago and that are still in use today and those departments refuse to change.
Bassadien adds that community is also a critical part of the open source equation.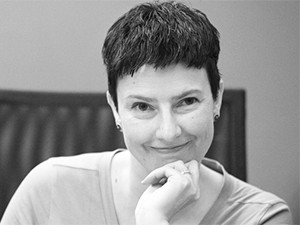 "For projects to succeed, they require strong community support. If you look at code on GitHub, there is massive amount of code simply rotting away in that repository because there is no interest from the community around it. At the same time, the projects that have proven successful have done so because they have built up a strong community that maintains them.
"These communities are the source of a lot of the innovation we are seeing in the market today. It's therefore essential that companies embrace the culture of openness. This culture of openness is at odds with the old ways of doing things, where innovation happened behind closed doors and was presented to users in its finished state. Across the board, we are seeing that companies that used to be staunch proponents of proprietary systems are embracing open source and bringing their entire ecosystems with them."
Hagen agrees that the investment that has been put into open sourcefrom numerous vendors has created a manner of pedigree in the local market and the approach around open standards is equally important.
Lesicnik reinforces the idea that the community is critical to the success of modern software development.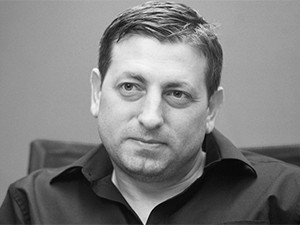 "When we started, we approached the problem from the bottom up, building technical solutions and taking open source into companies because it made sense and it worked. Today, you'll struggle to find any developer that isn't either using or participating in community systems, through asking and answering questions on forums such as StackOverflow or sampling code on GitHub. These are simply some of the most obvious benefits of the community model."
Checks and balances
Often the discussion around open source veers towards issues around quality control, but the discussion at the roundtable is clear that the issue with software of any kind is less around the software itself than the checks and balances put in place by the vendors concerned.
Lee comments that inside SUSE, there are rigourous checks and balances before any software makes it out the doors. This is backed up by Fischer, who comments that no CIO would allow software to be deployed without it meeting the required risk and compliance criteria.
Lesicnik adds that while there is still talk about the separation between development and infrastructure, these two areas are rapidly converging.
"The whole focus of DevOps has allowed developers to rapidly roll out new functionality and right now, that has given them the upper hand as they effectively control both the infrastructure and the development environment, much of it running on open source systems."
As with any discussion around technology in South Africa, the topic of skills arises.
Lesicnik believes attracting new talent to the industry is a critical element.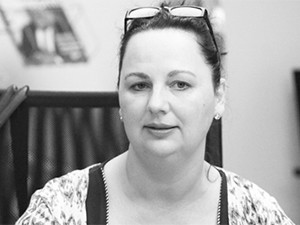 "New entrants see the work that agile startups are doing and if the large companies want to attract this talent, they need to offer the chance to work on similar systems, and much of this is open source technology.
"Newly trained people don't want to be working on 30-year-old technology; they want to be working on technology that is cutting-edge."
Vaessler adds that in her experience, South Africa is being seen by international companies as a hub for open source skills, a view backed up by Hagen, who says that in some cases, even multinationals are looking to South Africa for leadership around IT issues. While Lee disagrees with this view, Fischer comments that companies looking to leverage the skills in South Africa are doing so because of the innate benefits of the country.
"We have skills, we speak English, we're in a favourable time zone, and we're cheap," he says.
Of course, much of the debate around open source vs proprietary technology in the enterprise space could be rendered moot by the growth of cloud and Software-as-a- Service offerings.
As companies move to `as a service' offerings, the requirement to be concerned over how solutions are developed falls away and developers will be left to find the most efficient path to delivering what the end-users want.
This article was first published in the May 2017 edition of ITWeb Brainstorm magazine. To read more, go to the Brainstorm website.