Cellphone jamming allegations disrupt SONA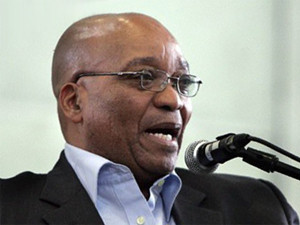 This evening's State of the Nation Address (SONA) was disrupted after Democratic Alliance (DA) members of Parliament alleged cellphone signals were being jammed.
After the point of order was raised, before the start of the eighth SONA, Parliament was momentarily suspended to allow the secretary to investigate the issue. Some 15 minutes later, cellphone signals were restored.
Addressing speaker Baleka Mbete, the DA's Mmusi Maimane - Parliamentary leader for the opposition - argued the joint sitting of Parliament could not proceed without cellphone signals being restored.
The jamming was described as "unprecedented" and "illegal".
Corn'e Mulder, Freedom Front Plus member of Parliament, said the lack of cellphone signal impeded the media from doing its job, and was undemocratic.
He called for an investigation into how the jamming had been allowed to happen. "It's a pity we have to start this sitting this way."
Adding his voice to the debate and calling for an adjournment until the network was restored was Economic Freedom Fighters (EFF) member Floyd Shivambu.
President Jacob Zuma's speech was again disrupted by an EFF member, asking when Zuma would "pay back the money".