AEEI acquires majority stake in Puleng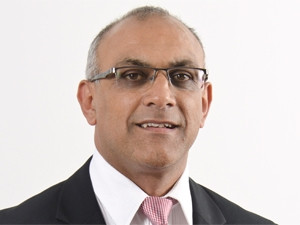 African Equity Empowerment Investments (AEEI) has acquired a 57% equity stake in ICT company Puleng Technologies, for an undisclosed sum.
"The deal is significant in that it complements AEEI's technology division and will provide additional technical skills, strong returns on investments, innovation and above all world-class support to its clients," according to AEEI group CEO Khalid Abdulla.
"AEEI's acquisition of equity in Puleng falls within the group's 'Vision 2020 Vision' strategy to deliver value for our stakeholders and is an important breakthrough towards the growth plans in our technology division, in preparation of a planned listing in the next three to five years," adds Abdulla.
He says a key success of the group's "Vision 2020 Vision" strategy is its ability to add long-term value in the businesses that it invests in.
Puleng is a South African user and data security practice that also provides converged infrastructure platforms which allow core competitive advantages to be leveraged across customers' compute, storage, virtualisation and management teams.
"This partnership is critical to Puleng, which after 12 years of remarkable organic growth, is now focused on the next level of development," says Puleng CEO Paul Thompson.
"Puleng's agility and sensitivity to its current and future market trends will enable it to leverage AEEI's enviable presence position in the market and provides a platform for future exponential growth for the benefit of all concerned," he says.
JSE-listed AEEI says the investment in Puleng is set to nearly double the revenue of AEEI's current technology division and significantly contribute to growing its bottom line. The group anticipates the investment will be paid back within three to four years.
The purchase consideration for the transaction was concluded partly in Sekunjalo Technology Solutions shares - "this adds to the sentiment that the Puleng shareholders believe in the technology group's planned roadmap".