Dell, EMC still operating as separate entities in SA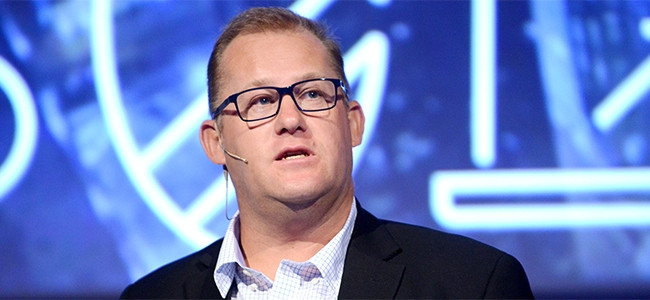 One year after the historic merger of global technology heavyweights Dell and EMC to form Dell Technologies, the companies are still operating as separate entities in SA.
This was revealed by Doug Woolley, Dell EMC general manager in SA, in an exclusive interview with ITWeb. Woolley was appointed to the position following the merger.
However, he pointed out that even though the local entities of Dell and EMC still operate as legally separate companies, they fall under a single leadership.
"The legal process to finalise this transition is currently under way. That being said, the workforce under both companies has made a near seamless transition into a single culture and outlook, which is to provide world-class solutions and customer-centric services across the board. Our sales forces have merged extremely well and everyone is on the same page," Woolley said.
In September last year, Dell closed the $67 billion transaction to combine Dell and EMC, resulting in the world's largest privately-controlled technology company, Dell Technologies.
The deal, announced on 12 October 2015, took nearly 11 months to complete. Dell and its partner investment firm Silver Lake raised more than $40 billion in debt. The company also brought in more than $5 billion through agreements to sell its IT-services business and software division.
Woolley points out that when it was announced Dell and EMC would merge, many commentators already noted the similar cultures and compatible divisions between the companies.
"But even by those positive views, the merger has been going incredibly well. We've experienced very few problems in uniting the two companies, which now operate under a new and unique culture.
"This has led to a very happy customer base. A recent survey conducted among our top customers both globally and in individual countries showed an astounding 91% agreement that the merger has delivered on the promises it made."
According to Woolley, the company has seen business grow, particularly in the channel and enterprise spaces.
"Our consumer products are also leading the market as one of the biggest PC brands in the world, not to mention one of the few profitable ones. Dell Technologies has also paid off $9 billion debt this year alone, a resounding sign of our successes, and it is spending over $4.5 billion on research and innovation."
He points out those successes reflect the local momentum and growth. "We continue to be an active participant in helping businesses modernise and helping individuals change how they live and work. This includes numerous development and charity projects by the Dell Foundation."