Electronic monitoring to expand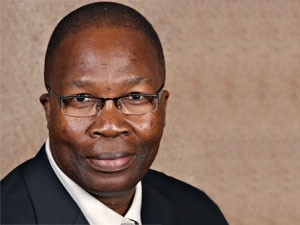 The Department of Correctional Services (DCS) says national rollout of electronic monitoring will begin by July, once a tender process is concluded.
DCS spokesperson Logan Maistry says the pilot programme launched in March 2012, and a tender process is under way to facilitate the programme's expansion. "We are confident that this can be implemented nationally, and its benefits include reducing the cost of incarceration and overcrowding," says Maistry.
The pilot programme placed 150 offenders under constant surveillance and, apart from effective tracking, electronic monitoring could save the DCS millions of rands which would have been spent on keeping offenders in custody.
Saving money
Correctional services minister Sibusiso Ndebele said in November last year that it costs the taxpayer R9 876 a month to incarcerate one inmate. On the other hand, electronic monitoring costs R3 379 per offender, equating to a saving of almost R6 500 per offender, every month.
SA's Correctional Matters Amendment Act allows for prisoners serving 24 months or less to possibly be granted parole.
There were 10 630 such offenders in jails across the country towards the end of last year and, should they be electronically monitored instead of incarcerated, the DCS would save R69 million every month.
Alternative sentencing
According to Maistry, the DCS is looking to reduce prison overcrowding by engaging with the judiciary to suggest electronic monitoring as an alternative form of sentencing. Saving money for the department is also a key motivator, he adds.
"The DCS has been engaging with other departments in the justice, crime prevention, safety and security cluster for purposes of considering electronic monitoring as a condition for release," he adds.
A control room at the DCS's Pretoria head office currently monitors offenders in the pilot programme through ankle bracelets with GPS communication and tracking technologies. "The monitoring equipment attached to offenders mainly comprises a transmitter and receiver which can be integrated in one piece or separated into two pieces," notes Maistry.
Officials are immediately notified once an offender violates his or her curfew, attempts to remove the bracelet, or if they move outside their geographical restrictions, as per their parole conditions.
SA has 243 correctional facilities across all nine provinces, with a daily average inmate population of 155 836, according to National Treasury's Estimates of National Expenditure document.
The DCS will look to improve its parole system by increasing the percentage of persons placed under electronic monitoring from a projected 0.69% in 2013/14 to 2.6% in 2016/17.