Venture capitalist seeks African tech start-ups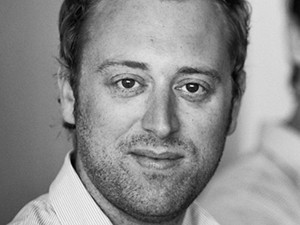 Niveus Investments, a subsidiary of JSE-listed Hosken Consolidated Investments (HCI), has launched Niveus Ventures to fund emerging entrepreneurs in Africa's technology space.
This comes as HCI announced this week that it expects its earnings per share to have fallen between 65.2% and 75.2% when it reports its financial results for the year to 31 March. The company advised shareholders on Monday it was likely to report basic earnings per share of between 1 169.8c and 833.6c, compared with its restated basic earnings per share of 3 361.6c from the year before.
The new venture capitalist will provide entrepreneurs with financing that fills the gap between angel funding of less than R1 million, and capital from listed firms or private equity groups that range between R100 million to R200 million, which is typically difficult for a younger business to secure.
"Building an enduring business remains an immense challenge," says Jesse Hemson-Struthers, head of the investment team at Niveus Ventures, who has successfully launched, invested in, grown and sold several businesses. These include SAcamera, which Naspers acquired in 2012; BetTech Gaming, provider of software to listed gaming companies in Africa; LifeQ, a wearable healthcare technology; and SaveMoney, a fintech start-up.
"Most businesses don't survive past the start-up phase despite great ideas," he continues. "The downfall is execution and turning ideas into viable businesses. Knowing when to scale is not that easy, and while top entrepreneurs know their industries very well, they don't always have the operational experience of starting and running a business."
He points out Niveus has the systems and structures in place as a venture capital operating partner to provide support in those crucial, early stages of business and to reduce the risks of failure. In this way, he adds, entrepreneurs are able to focus on the innovation required to differentiate their businesses from their competitors.
"Investment criteria comes down to the right person and the right team. We look for talented individuals who may have started a business once or twice before, or individuals who have achieved corporate success but haven't been able to realise their entrepreneurial potential," says Hemson-Struthers.
The team will also share their entrepreneurial expertise and operational know-how to provide entrepreneurs with strategic, hands-on support - from inception to maturity.
In addition to funding and strategic support, Niveus Ventures specialises in executive placements, bringing in the right talent to help build strong management teams and fill key positions.
The team is specifically looking to build businesses in Africa's rapidly growing technology space, including those with a global agenda, and plans to invest in emerging technologies and disruptive ideas that will change the way people live, transact and communicate.
As a strategic investor, Niveus Ventures says it will take a hands-on approach and provide in-depth knowledge of the market, ensuring potential entrepreneurs start their businesses on a solid foundation.
Hemson-Struthers believes Niveus Ventures will fill an important gap to support entrepreneurial innovation in Africa.
"Our team has an established track record of building successful businesses and delivering shareholder value. Using our operational expertise, we want to build strong enduring businesses that will help power Africa's growth."