Storing data in the cloud boosts security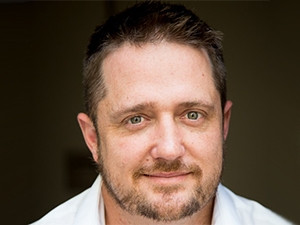 When trusted financial institutions get hacked, customers get nervous. Over the past six months, international financial consortium SWIFT (the Society of Worldwide Interbank Financial Telecommunications) lost millions in two major security breaches.
Wynand Smit, CEO at contact centre business solutions provider INOVO, says the organisation fingered either insiders or outside attackers who exploited loopholes in their software as the culprits, but said these loopholes have subsequently been closed.
In the same week, Smit said social network LinkedIn was forced to disclose that a hacker had managed to get the details of 170 million users, and was aiming to sell these on the Dark Web. "As users, or customers, we all expect the highest levels of protection when sharing details or transacting online," he says, and shares three security measures that can thwart hackers and other unscrupulous people.
Firstly, he cites advanced identity verification methods. "Software such as voice authentication can assist in eliminating identity theft and prevent known fraudsters from targeting voice-based customer service environments (such as a contact centre)."
Next, Smit says consistent monitoring and testing of processes is key. "Compliance measures must be adhered to on an ongoing basis. Companies have an obligation to ensure that their processes are up to standard when it comes to compliance. There are regulations companies that deal with financial transactions and data must stick to in order to protect sensitive customer information.
Keeping it in the cloud
Finally, he says to keep it in the cloud. "Keeping customer data in the cloud as opposed to retaining hard copies has proven far less vulnerable to attack. Given the complex nature of the software designed to protect the data, it can be far more powerful than a simple lock, key or password system."
As an example of technology versus humans when it comes to data protection, Smit says to take a look at voiceprints and other biometric forms of privacy protection. "Human contact centre agents typically use a series of scripted questions and answers to verify the identity of callers, while a voice authentication system is designed to match tone and speech patterns with a customer database to verify identity. Even more than that, voiceprint software can compare the individual voice to a global database of known fraudsters within seconds. That's simply beyond any human capabilities."
Monitoring and testing is also important, says Smit. It is unusual for a loophole to just open up, it may have been around for some time before it is exploited on any large scale. "Small anomalies may provide clues to those loopholes being present, and they may be revealed through testing and analysis, allowing for solutions to be applied before the loophole turns into a gaping hole."
In conclusion, he says that depending on business requirements, storing data in the cloud can be part of a bigger drive to cut costs, especially since so many of the core functions of a business can be operated remotely. "It could be the safeguard a company needs to keep information private, data secure and costs down."