Airport TV tender allegations denied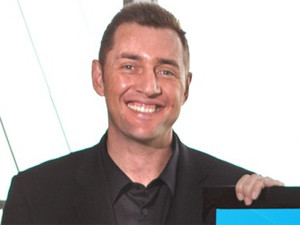 An internal audit into allegations of tender irregularities in the awarding of a multimillion-rand contract to supply content to TV channels at airports around SA has found no evidence to support allegations there was a breach in Airports Company South Africa's (ACSA's) procurement process. This is according to ACSA spokesperson Unathi Batyashe-Fillis.
In April last year, an advertising concession agreement was announced between ACSA and media company, Provantage. In terms of the agreement, Provantage is to supply the technology, IT, sales, marketing and administrative support for Airport TV at all ACSA airports, and both parties would equally fund the capital expenditure. More than 400 digital screens have been placed throughout various busy airport zones.
However, ACSA was guaranteed a minimum return by Provantage should there be no or inadequate business, and the contract be cancelled should an agreed level of business not materialise. The contract reportedly amounted to a total projected revenue of R216 million over five years.
Allegations later surfaced that the tender process was irregular as ACSA accepted an unsolicited bid. Also, Mzukisi Deliwe, an ACSA employee who was supposedly instrumental in the negotiations with Provantage, left ACSA to work for Provantage shortly after the contract had been signed.
Batyashe-Fillis denies the allegations and says all aspects of the tender process were above board. "ACSA solicited bids from relevant service providers [for Airport TV], unfortunately the response was tepid. Subsequently, an unsolicited proposal based on an airport television concept was received from Provantage.
"This proposal was innovative and distinctly different, [and] it relied on accessing TV ad-spend as opposed to out-of-home advertising budgets," she says. "Airport TV was in the process of being registered as a trademark belonging to Provantage. The unsolicited proposal was presented to the Corporate Tender Board for approval, and was subsequently accepted as a joint venture deal over a five-year period."
She also denies Deliwe was instrumental in the negotiations, saying the deal was handled by ACSA group executive, Haroon Jeena. "[Deliwe's] contract expired at the end of March 2012. Deliwe was hired as a freelancer and was on an initial contract of six months which was extended to a further six months during the 2011/12 financial year."
Batyashe-Fillis concedes that while an internal audit found no evidence to support the tender-fraud allegations, a recommendation was made to the company to tighten certain procurement processes. "The internal audit report did not find any evidence of non-compliance with regulations, similarly the internal audit investigation found no evidence of possible collusion and or conflict of interest," she says.
Provantage MD Jacques du Preez says accusations and irresponsible reporting surrounding the matter are "factually incorrect and malicious, to say the least. All processes were in fact followed and an internal investigation by the ACSA auditors confirmed as such."
Du Preez confirms Deliwe was employed as GM of the Provantage airport ads division in 2012, but says there is no correlation between the Airport TV contract and his employment. "Deliwe is arguably the most competent airport advertising executive in South Africa," he says.
"Airport TV has been a huge success thus far and has reached all the objectives that were proposed to ACSA at the onset. We therefore want to assure our advertisers and clients that they can take comfort in the fact that these allegations are false. Airport TV is proving to be a valuable part of the media mix in airports," says Du Preez.