Teraco inks R200m loan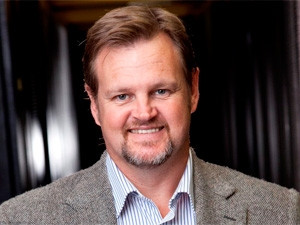 Teraco Data Environments, a vendor-neutral co-location data centre operator and Internet exchange hub, has sourced R200 million in funding to continue expanding its operations.
The operator raised the medium-term facility from Absa's Corporate and Investment Banking division. "The funds raised are the largest by an independently-owned African data centre operator and will enable Teraco to continue to expand facilities in line with clients' needs," says CFO Jan Hnizdo.
Teraco's data centre facilities allow clients to co-locate their key telecommunications equipment, Internet requirements, storage facilities, cloud, hosting and other IT infrastructure services, in a scalable way. Teraco also enables clients to connect to key content hubs, enabling sharing and distribution of data, online content and media.
"Teraco is experiencing a high demand for its premium data centre services, and the demand continues to grow. This growth is strongly underpinned by growth in the Internet and cloud," says CEO Lex van Wyk.
Teraco was founded in 2008.
In the past three years, Teraco has expanded its footprint to three data centres located in Cape Town, Durban and Johannesburg, which combined comprise 6.6MW of power plant, powering over 4 000m2 of operating data centre space. Teraco is also home to NAPAfrica, a neutral layer-two Internet peering exchange point.
Hnizdo says the Absa funding facility will allow for continued expansion of available space in Teraco's data centres in line with client demands. He adds there are short-term plans to expand the Cape Town and Johannesburg data centres by a further combined 4MW of power and 3 000m2 of operating data centre space.
"The facility allows Teraco to refinance its existing debt facilities, together with a flexible draw facility to fund future infrastructure investments," says Hnizdo.