Smartwatches drive wearables growth in Q2 2017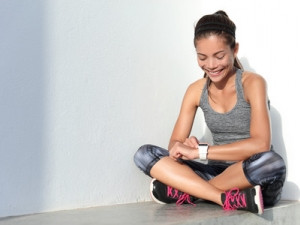 Global wearables shipments grew 10.3% year-over-year, reaching 26.3 million during the second quarter of 2017 (2Q17).
This is according to a new report by the International Data Corporation (IDC), Worldwide Quarterly Wearable Device Tracker.
The report found the wearables market once again showed positive growth, as 2Q17 marked a turning point in the market.
Smartwatches like the Apple Watch and Android Wear grew 60.9% in the quarter, thanks to fitness and fashion enthusiasts. However, the report found basic wearables (those that do not run third-party apps) declined for the first time (-0.9%).
"The transition towards more intelligent and feature-filled wearables is in full swing," says Jitesh Ubrani, senior research analyst for IDC Mobile Device Trackers.
"For years, rudimentary fitness trackers have acted as a gateway to smartwatches and now we're at a point where brands and consumers are graduating to a more sophisticated device. Previous niche features such as GPS and additional health tracking capabilities are quickly becoming staples of the modern smartwatch. Just a year ago, only 24.5% of all wearables had embedded GPS, while today that number has reached almost 41.7%."
Xiaomi, according to the report, maintained its lead position in the second quarter, as the company's expertise in driving low-cost devices remains unmatched.
Apple, taking second position, continued growth as the Series 1 and Series 2 smartwatches are now mature products with the clear and concise purpose of fitness.
Ranking in third place, Fitbit finds itself in a period of transition. Last week's announcement of the Fitbit Ionic will help cement the company's place in the growing smartwatch market, says IDC.
"Market growth favoured new and emerging products in the second quarter," explains Ramon Llamas, research manager for IDC's Wearables team. "Smartwatches recorded double-digit year-over-year growth, with much of that increase attributable to a growing number of models aimed at specific market segments, like the fashion-conscious and outdoor enthusiasts in addition to the technophile crowd, lower price points, and a slowly-warming reception from consumers and enterprise users alike.
"Factor in how smartwatches are taking steps to become standalone devices, and more applications are becoming available, and the smartwatch slowly becomes a more suitable mass market product."
A Gartner report found sales of global wearable devices will generate revenue of $30.5 billion in 2017; of that $9.3 billion will be from smartwatches.
"Smartwatches are on pace to achieve the greatest revenue potential among all wearables through 2021, reaching $17.4 billion," says Angela McIntyre, research director at Gartner.
"The overall ASP of the smartwatch category will drop from $223.25 in 2017 to $214.99 in 2021, as higher volumes lead to slight reductions in manufacturing and component costs, but strong brands such as Apple and Fossil will keep pricing consistent with price bands of traditional watches," adds McIntyre.
According to Samsung Enterprise Mobility, smartwatches and other wearables will soon move from consumer devices to valuable enterprise tools, and South African CIOs are preparing to manage and secure a wave of new enterprise technologies.
"Wearables may be in the early stages of adoption in SA, but local enterprises are well aware they will present opportunities for innovation in future, and they want to ensure they have the appropriate technologies and strategies in place to manage and secure the wearable environment in future," says Paulo Ferreira, director of enterprise mobility at Samsung SA.