JSE concerned about finance minister's dismissal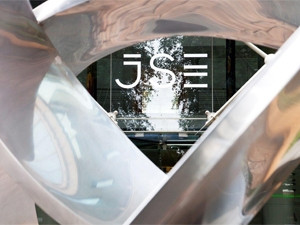 The Johannesburg Stock Exchange (JSE) says it is concerned by this week's change in the post of minister of finance, as new minister David van Rooyen was sworn into the post yesterday.
"It is the JSE's view that predictable and consistent leadership is needed if we are to address the recent downgrade of the country's credit rating to near junk status, the patent economic slowdown, unsustainably high unemployment and rising inflation," the stock exchange says in a statement.
This after President Jacob Zuma announced on Wednesday night that David van Rooyen would replace Nhlanhla Nene as finance minister. Zuma gave no explanation of why Nene was being replaced simply saying he was being removed ahead of "his deployment to another strategic position". Zuma says Nene has done well since his appointment, in May 2014, "during a difficult economic climate".
The JSE says that the financial leadership needs to be focused on achieving inclusive growth and on providing a stable economic environment for all South African stakeholders.
"We are thus concerned that the change in leadership at this crucial time should not impact hard earned efforts in this regard.
"Over the last two decades, the South African Reserve Bank and National Treasury have demonstrated strong fiscal prudence and policy certainty which have been important foundations of investor confidence. They have made significant structural, monetary and fiscal progress, which has given the South African economy the edge over other global emerging markets."
The JSE says it plays a critical role in South Africa by facilitating both investment into this country and the raising of capital to fund growth.
"The JSE has worked closely with previous Finance Ministers and we will continue to work with the new Minister and the National Treasury to help South Africa realise the ambitions contained in the National Development Plan. We look forward to hearing the Minister's plans in this regard."
In a brief address at his swearing in ceremony, at the Union Buildings in Pretoria yesterday, Van Rooyen said he would engage with National Treasury adding that it is important to "simplify issues of public finance to the public". He also says he aims to "deal with myths around the ministry" and acknowledged that he is taking office at a time when emerging markets are facing difficult times.
Van Rooyen is a former Merafong Municipality Mayor and current member of Parliament where he serves as whip of the standing committee on finance and as whip of the economic transformation cluster.