Tarsus Cloud On Demand's Microsoft CSP offering helps channel accelerate transition to the cloud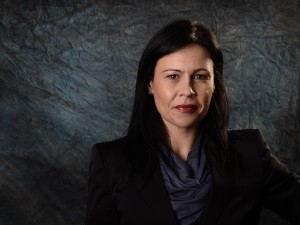 Tarsus Cloud On Demand is bringing Microsoft Cloud Solution Provider (CSP) services to its resellers. The offering is set to help South African ICT resellers and systems integrators deliver complete cloud-based business solutions to their customers.
As a Microsoft CSP, Tarsus Cloud On Demand will provide Microsoft partners with a range of value-added services, such as support, financial backing, and an automation and billing platform. This will enable resellers to fast-track their entry into the cloud space without needing to make heavy infrastructure and staffing investments of their own.
Resellers will have direct access to the billing process and the client relationship, even as they leverage the established Tarsus Cloud On Demand infrastructure for billing and provisioning. They will have the flexibility to sell pre-packaged solutions or build their own branded and customised solutions for their customers that include Microsoft offerings.
Says Kathryn Tindale, Sales Director for Tarsus Cloud On Demand: "With their customers wanting more and more of their IT solutions deployed in the cloud, ICT resellers have an opportunity to carve out a predictable revenue stream by offering their clients subscription-based solutions. This offering will help resellers of all sizes deliver offerings that address the cloud and mobile needs of business customers both large and small."
Tindale adds that Microsoft's cloud- and mobile-first strategy will help accelerate the transition to the cloud as it makes it more attractive for customers to buy infrastructure as a service solutions, Office productivity applications as a service, and even operating system subscriptions. "By working with Tarsus Cloud On Demand, resellers will be able to give customers a single invoice for a range of cloud services," says Tindale. "We will provide the systems, tools and first-line support that helps them to make the transition to the cloud a success for themselves and their customers."