Synergy leads digital race to XBRL readiness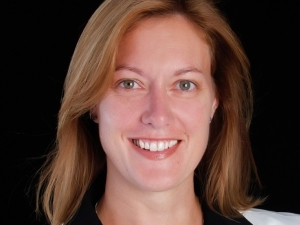 As businesses move towards the final quarter of 2017, Synergy, says progress is being made and businesses are starting to respond to, and ready themselves for, the CIPC's regulatory digital financial reporting standard, XBRL/iXBRL.
Lorraine Venter, Sales Director, Synergy, says since the company launched its solution set to assist companies in implementing XBRL, the market response has been favourable, with many showing a willingness to embrace the benefits of CIPC's first significant digital business reporting initiative.
Having completed a nationwide XBRL education road show and a successful SAICA workshop, Sunet Leimecke, Synergy Solutions Manager, said partnering with the right company is critical to the success of this digital reporting roll-out: "There are several considerations to make and be aware of. It is not just the technology that companies utilise, but the partner that companies utilise to assist them in the implementation of their XBRL project. Technology partners must add value and have a fundamental understanding of the required financial disclosures and the CIPC's reporting requirements. They need to assist the company to overcome the added regulatory reporting requirement, with the same resources they already have and especially, with the short timelines."
Since February this year, Synergy has focused on ensuring it is abreast and ahead of all requirements when implementing iXBRL, according to Venter. Having kick-started two pilot projects in which Synergy is working on development and design, Synergy is confident that, alongside its customers, it will meet the CIPC pilot project deadline of February 2018.
While Synergy's iXBRL pilot project's roll-out is in the finance and construction sectors, Venter says manufacturing, logistics, communications and retail clients have all expressed an interest in participating in the pilot project so they can be compliant and ready for the CIPC's deadline of 1 July 2018.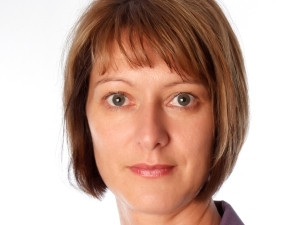 Admittedly, digitisation is in its infancy in South Africa, with many businesses yet to embrace the concepts and paper-free approach it demands. CIPC's digital launch has, as a result, leapfrogged many local businesses digital journeys. Venter says while this is part of a positive and much bigger technology evolution, clients still need to approach with caution.
"Clients need to thoroughly evaluate their current processes and understand what they will and won't replace. In particular, what processes do you have and should it be upgraded? This needs to be done company-wide to ensure all stakeholders are bought into the process," says Venter.
A key element of this transition is to look for comprehensive functionality that will serve the business well into the future: "This approach is not just about the July deadline, but more about how a company is going to embrace digitisation into the future," according to Venter.
She says it goes without question that any business wanting to implement XBRL should select a partner that will provide the correct support and training: "Our initial training and workshops have shed light on what elements clients struggle with and where they will require assistance. Synergy is well placed to assist in this regard and is rapidly becoming the digitisation partner of choice," says Venter.
For more information on Synergy or XBRL, visit www.synergy.co.za.
See original article here.