SA's advantage for the connected car business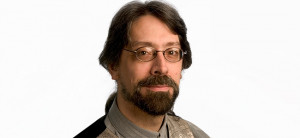 The connected car offering not only brings disruption to the industry but is an area of growth opportunity for communication service providers (CSPs).
This was the sentiment shared by Will Hahn, principal research analyst at Gartner, who delivered a presentation focused on the value proposition of connected cars for CSPs.
For the past four days, CIOs, senior IT executives and stakeholders gathered in Cape Town for the annual Gartner Symposium/ITxpo. The theme of this year's conference was centred on how to create digital value at scale and make the digital journey a priority.
Hahn is of the view that CSPs have a lot of reasons to want to be involved in the business of the connected car.
According to Hahn, there are various roles CSPs can play in the connected car industry. These include smart utility, enabler and diversified player.
CSPs can answer the challenges presented by the introduction of the connected car; if they can't answer those challenges, then it is somebody else's opportunity, he stated.
The South African market is still very nascent for connected cars with less than 100 000 right now, he said. "Communications service providers have significant decisions to make about the connected car. In the emerging markets, including South Africa, they really have a definably better opportunity.
"It's a tough vertical for CSPs to be a global player in connected cars, but within each national market there are opportunities, and emerging market players could probably take advantage of those."
Based on Gartner's overview of the overall growth of the market, by the end of 2018 more than 60% of all new automobiles will contain connectivity to address government safety requirements.
Furthermore, future applications will drive a 150% increase in demand for contextual information, such as image detection and geolocation, from 2016 through 2020.
Despite the opportunity connected cars present for communications service providers, there is still the issue of cyber security.
Hahn pointed out that advanced abilities of the connected car will not work if they cannot be made secure.
He believes CSPs have a better role to play in the security aspect of the connected car.
"Cyber security is as big an issue for connected cars as it is for any other aspect of the communications and IT network. CSPs have network security experience and have worked with securing devices. They really have to step up the game. Their security has to go on steroids in order to answer that of the car," Hahn concluded.