CIOs need to evolve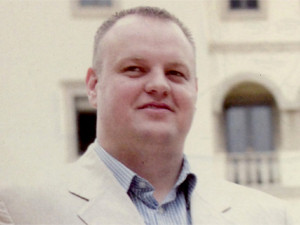 Cloud is real and here to stay. CIOs can choose to be part of the enablement or not.
So says Cloud On Demand CEO, Jonathan Kropf, adding: "In today's world, we are an instant gratification society. If a CIO doesn't help business to get a technology solution quickly, they will bypass IT and just get it themselves. A good CIO should be the link between the technology systems and the business requirements."
Commenting on whether cost is a major contributing factor when CIOs select cloud computing services providers, Kropf says that solutions need to make financial sense "in totality today. How they enable the business to grow is more important than whether they will save a few rand off the cost. The discussion is bigger than that now."
His comments dovetail with one of the preliminary findings of the first CIO Cloud Perception Survey 2014 being undertaken by TA Consulting in association with ITWeb. This survey shows that that cost is not a driving factor among respondents when opting to move to the cloud, and that it is in fact in the bottom 5% of their list of requirements.
"Cloud is not necessarily a cheaper option. It does, however, have the benefit of flexibility and a different way of procuring a total solution," says Kropf.
He believes corporates are more driven by the need to create value for the business, which ties in to another preliminary finding from research, which revealed that CIOs rate "innovation" as being one of the most important features of cloud services.
"CIO's have to adapt from being chief information officers to chief innovation officers. Cloud providers can give the platforms and tools, but CIOs have to engage with their partners to take those back to the business and show how they can be applied," he states.
Kropf will be discussing "CIOs versus the cloud - how does traditional IT remain relevant when pitched against self-provisioned cloud services?" at the upcoming ITWeb Cloud Computing 2014 conference, which takes place in Johannesburg in September. The full results of the CIO Cloud Perception Survey 2014 will also be released at this event. The research is aimed at exploring the potential mismatch between CIO perceptions of the cloud, what it really is, and what vendors are offering as a cloud solution.
Click here to find out more.