High power usage remains data centre challenge
A rise in electricity usage, largely brought on by exponential data growth, remains a challenge for the data centre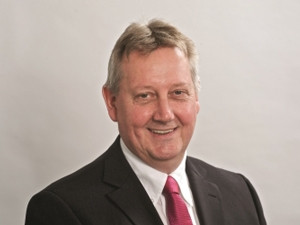 Electricity is said to be the single biggest cost factor of running a data centre and efficient usage can significantly reduce IT costs, as some data centres can be likened to consuming as much power as a small city.
However, according to the industry, with rapid data growth rates it seems unlikely that power consumption of data centres will reduce in the next few years. In fact, energy usage is set to increase exponentially.
According to Andrew Oldfield, director of emerging markets (EMEA) at Panduit, "Assuming nothing changes, we can expect explosive growth in the consumption of power." He cites DatacenterDynamics 2012 Global Census which shows global power requirements not only grew 63% from 2011-2012, but predicts an expected rise of 17% in 2013. "This is mostly due to the expansion in the number of data centres but this is also part of the problem - if efficiencies are made then this additional energy demand could be contained," he explains.
Wayne Dick, business development manager of sub-Saharan Africa at Hitachi Data Systems believes power consumption will not be less in the next 5-10 years compared to the current quota. He explains although virtualisation helps streamline data usage and use data centre power more efficiently, the continued growth in data, as well as changing regulations means data centre power usage is only set to increase in future.
Cost of power
Lex van Wyk, CEO of Teraco Data Environments says continuous increases in electricity prices place immense pressure on SA businesses, specifically with regards to IT strategies. "Electricity prices in SA have increased by more than 170% in the past six years, whilst prices in BRIC countries (Brazil, Russia, India, and China) have decreased by more than 36% in the past decade. With mounting pressure on the power grid in SA, the possibility of reintroducing load shedding will come as no surprise," he says.
Seeking alternative energy solutions isn't always the answer however, he continues. "There was an almost 100% increase in the price of diesel over the last five years, which affects those looking to consider generator power. Teraco Data Environments is geared to withstand power grid issues through substantial generator backup power, but the increasing price of diesel makes this an expensive solution."
Van Wyk believes the answer may lie in co-location. "The choice of data centre co-location over organisational self-provisioning is a strategy that needs to be considered at the highest levels," he explains. "Power is a scarce and expensive resource and by managing it carefully in a larger environment one can get the benefits derived from economies of scale. With the correct focus and tools there are also advantages in managing the power supply all the way to server-cabinet level."
Guy Willner, International Data Centre Group (IDC-G) founder, co-founder of IXcellerate Datacentre Moscow, winner of the DatacentreDynamics Business Leader of the Year 2012 and Teraco board member reiterates that power is the real cost in the data centre. "Internationally, over the last decade we've seen the pricing model for co-location data centres change almost completely from a footprint model to that of power. Floor space is now almost completely irrelevant and power and its guaranteed availability is the ultimate commodity traded."
Willner continues on to say that in South African data centres the pricing model offered by many co-location providers is still that of space with free unmetered power. "Given the increases over the past six years, this model is unlikely to be financially sustainable. The continuous increase in electricity will force data centre operators to revise their models in order to stay afloat," he warns.
Infrastructure sharing, connectivity and efficient power management are all critical ingredients in building a competitive IT industry in SA, van Wyk explains. "Outsourcing of data centres still provides a substantial saving on operational and capex expenditure, and might be one of the only solutions to combat the continued price increases."
Monitoring & efficiency
Oldfield agrees the cost of power is continually increasing in SA and he explains this dictated by the agreement with the supplier. "Power consumption should be continually reviewed and a worthwhile investment is to consider an energy management solution," he says. "This will enable you to take a baseline and then continually monitor to see if the improvements you make are still effective. This methodology can also be extended to the whole building and used to validate bills from the utility as well as indicate where the biggest savings could be made."
Dick explains energy usage does not have a cap - you have to discuss energy consumption predictions with your supplier before implementing a new data centre strategy. He also urges that energy consumption reviews have to be done frequently to determine how efficient the technology is. "Looking beyond your efficiency review is also important as data growth and infrastructure changes impacts the data centre significantly. You have to continually ask how much of the technology is still relevant as well as what data is still important. Luckily, with the Protection of Personal Information (POPI) coming into effect, businesses will have clear guidelines around data compliance, and will have a better idea of what needs to be kept and what can be deleted."
Assuming nothing changes, we can expect explosive growth in the consumption of power.

Andrew Oldfield, Panduit
He also states some technologies are more efficient by design than others and offer features with greater benefits. Data centers offer different hosting costs, and the level / tier of data centre design. "These should be selected based on clients' specific requirements. It is important to understand what technology is in place, what is available, and that efficiency and proper cooling are the goals." Dick points out that data centre technology is constantly evolving, so it goes without saying that the newer the system, the newer and more efficient the technology will be..
According to Oldfield, it is necessary to use equipment that consumes less power (more efficient Power Supply Units) and can operate at higher temperatures so the user can raise the overall temperature in the data centre, thus requiring less cooling. "From the physical infrastructure point of view, you need a supplier that understands design for efficiency and cooling flows and that has energy monitoring capabilities," he says.
Regulations & standards
As yet, there is no data centre efficiency legislation nor any guidelines published locally, Oldfield explains. However, the US Federal Energy Management Program advises on how to reduce power in data centres, whilst the EU has a Code of Conduct on data centre efficiency, he says.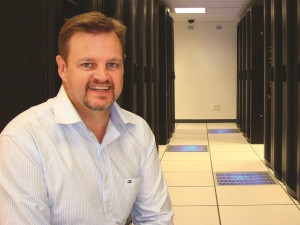 According to van Wyk, Power Usage Effectiveness (PUE), introduced by The Green Grid in 2007, has become the de facto global standard metric for tracking the energy efficiency of data centres. "PUE represents the ratio of total amount of energy that comes into a data centre to the energy that reaches and is used by IT equipment. The energy that reaches the computing equipment is considered productive, while energy used for infrastructure (e.g. cooling, lighting, security, system inefficiency) is auxiliary and viewed as waste. This waste is the place to look for efficiency gains. Data centres strive for a PUE of 1.0, which represents a hypothetical efficient data centre where energy is used exclusively to power IT, and there is no energy loss or overhead in the system."
SA is yet to implement a carbon emissions tax policy which will impact data centres, explains Dick. "So far, the only carbon tax that exists locally affects new motor vehicles and fuel consumption. This is lagging behind other countries such as Europe and some Scandinavian countries that have laws governing energy usage and power efficiency," he says.
Saving power
"Carbon footprint is primarily related to energy consumption, with the data centre being one of the biggest culprits at over 50 times the power consumption of the equivalent office space," says Oldfield.
"With mounting pressure on the power grid in SA, the possibility of reintroducing load shedding will come as no surprise.

Lex van Wyk, Teraco Data Environments
He explains how the network, computing and storage equipment takes approximately 40% of the power, 35% is allocated to cooling the equipment, the UPS/power distribution takes 20%,and the other 5% is used for lighting and other ancillaries.
"If this is a new build data centre then equipment should be purchased with efficient power supplies (Energy Star rating etc.) which can operate at higher inlet temperatures. At this stage, design for efficiency must be incorporated to reduce the footprint that needs to be cooled such as with the use of hot or cold aisles, shorter cable runs, even to the extent of portioning the expansion space so only the live section is cooled. For existing data centre technologies consolidation and virtualisation can bring big benefits by reducing the power consumption and associated heat output. Then, as for greenfield sites, it's important to make efficiencies in the cooling by ensuring clear flows of cool air separated from the hot exhaust air and free flow of cooling air under the floor and within the equipment racks," Oldfield explains.
SA is yet to implement a carbon emissions tax policy which will impact data centres.

Wayne Dick, Hitachi Data Systems
According to Dick, consolidation of the technology footprint is one of the carbon emission strategies which are most beneficial. "This can be achieved through server virtualisation technology as well as implementing larger capacity hard drives. This strategy also helps reduce costs," he says.
"Systems which are not in use can also be powered down automatically. Where locality and available bandwidth allows, companies can operate from both smaller primary and secondary data centers, instead of having a large primary and standby data centre for disaster recovery," Dick explains.
The data centre market, especially overseas, is moving into the realm of cloud computing, but SA's lack of bandwidth availability makes this less feasible. "Which is a pity, since the technology will greatly help with our cooling issues (due to SA's hot weather)," Dick explains. He also points out that since proprietary or home-grown systems cannot be put into cloud data centre effectively, the best option would be a hybrid cloud solution.
According to van Wyk, today's enterprises are increasingly turning to the cloud as a home for their IT infrastructures, applications and services. "However, the IT cloud needs an environment in which to flourish, and that environment is co-location data centres, which enables enterprises and cloud providers to offload the risks of growing capital costs, facility management and obsolescence in order to focus on their core mission," he says.
He believes the evolution of the co-location data centre parallels that of other utilities like electricity and water supply. "When electricity and water became mainstream requirements in the mining, manufacturing and agricultural sectors as automation and innovation increased, the operations often had their own generators and water source. It quickly became evident that this was inef-ficient in the extreme. It made more sense to buy elec-tricity or water, as needed, from a central utility."
The same is happening today with data centres, explains van Wyk. "As CIOs struggle to build, maintain and secure their individual data centres required to keep up with the demands of both internal and external stakeholders, the need for a 'data centre utility' has emerged. The advantages are many and includes saving on energy consumption and economies of scale."