Social media: it's your problem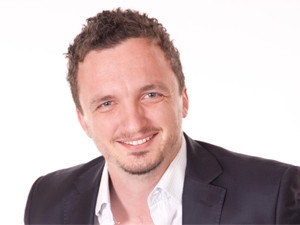 In 2012, Gartner identified "social" as one of the four "converging forces" that will empower individuals and revolutionise business and technology over the next few years.
While acknowledging the importance of social, the analyst firm also predicted that through 2015, 80% of social business efforts will not achieve the intended benefits.
In many industries, social media is still seen as a hyped-up marketing tool at best, an inconvenience at worst. CEOs overlook it, financial directors shun it, and information officers hide from it.
ITWeb's third annual Social Media Summit, taking place on 25 June, in Johannesburg, will provide a platform for a variety of experts to demonstrate how social media is far more than just a way of selling products.
Mike Saunders, professional international speaker and CEO at DigitLab, will outline how businesses can harness the power of social media to differentiate themselves from the competition.
"Social technology has thrown many businesses and industries into a state of flux as they feel the effects of this business shift," he says. "Barriers to entry, an influx of new entrepreneurs, new platforms and a change in social interactions, has business in a spin to keep ahead of the game, and protect their competitive advantage."
His presentation will look at international and local examples of how social has disrupted businesses across the board, from business-to-business dealings through to employee communications, recruitment, networking and geographic targeting.
The presentation is an entertaining and informative look at a number of the world's greatest businesses as they begin to navigate the world of social technology in business. It will help delegates find the opportunities for social media within their own businesses, and learn how to implement effective social strategies.
Other topics to be covered at the ITWeb Social Media Summit 2014 include how to gather business intelligence through social media, how to avoid the dangers of social media, what should be included in a social media policy and the legalities that an organisation should be aware of when using social technology. Case studies will show how to reach out to customers and clients using social media, but also how to use social media effectively internally.
Delegates will be able to quiz a panel of experts about their own social media strategies and find out what mistakes they might be making.
The closing date for speaker submissions is Friday, 11 April. Click here to find out more about the ITWeb Social Media Summit 2014, submit a speaker proposal for consideration and to register.