Veeam commits to channel ecosystem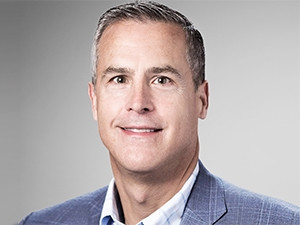 To kick-start this year's VeeamON conference in New Orleans, co-CEO and president Peter McKay reiterated the company's commitment to being a 100% channel company.
Veeam Software announced new partner-centric offerings and programmes to drive greater partner services revenue and engagement, as customers move to a multi-cloud or hybrid cloud environment.
According to the company, the new offerings will enable service providers and resellers to help customers migrate to and manage data in a multi-cloud environment.
McKay highlighted that Veeam needs to assume it is multi-cloud world, and not see that as a negative or a hindrance but rather an opportunity.
"We need to continue to leverage the great power of our partner ecosystem. Our partners today are more critical than ever. Where our competitors are moving away from the channel, we believe we need the channel now more than ever. This is why our partners are critical to our customer success and critical to our success.
"Veeam has always been a 100% channel company. With these new solutions, Veeam is strengthening its leadership position in the backup as a service and disaster recovery as a service market and extends its 100% channel strategy from resellers to service providers," he said.
Designed for the service delivery model, the new solutions include:
* Veeam Availability Console and Veeam Agents
* Veeam CDP and vCloud Director Integration
* Tape as a Service
* Veeam Backup for Microsoft Office 365
* Veeam Cloud and Service Provider Directory
* Veeam Accredited Service Provider programme
Veeam, a provider of solutions that deliver availability for the always-on enterprise, has a network of 47 000 ProPartners, 15 000 Veeam cloud and service provider partners, and 2 900 partners who use Veeam Cloud Connect to offer backup and disaster recovery in the cloud.