Project Phakama bites again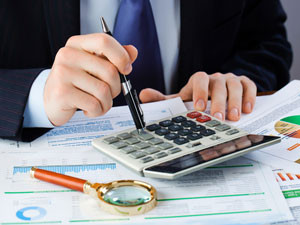 The City of Johannesburg has conceded it is unlikely to be able to collect more than two-thirds of the R18 billion owed to it by consumer debtors, and has impaired its debtors' book by R13 billion.
The impairments, contained in the recently-released auditor-general's (AG's) report on the city's last financial year, come at the same time as the AG found the city could not back up income due to it being based on estimated readings.
The city's reliance on estimated readings and the deletion of actual meter recordings have been linked back to the issues it has had with incorrect and inflated bills as a result of post-implementation problems with its migration to a SAP system under project Phakama.
While some residents are still finding errors on their bills that they are battling to resolve, the city is working to address the problems and has developed a plan of action to address the AG's findings.
Insufficient systems
For the last financial year, the city reported revenue of R35 billion, of which R18.6 billion was for services charges for items such as water and electricity. The city has impaired R13 billion worth of receivables, which is 68% of consumer debtors. The consumer debtor book is now around R6 billion.
The AG found the city could not provide "sufficient appropriate audit evidence in instances where source data and recorded billing data differed". As a result, the AG could not verify billing details and accuracy of R695.8 million for refuse removal.
In addition, the AG found differences between source data and billing data on the sale of water and electricity. The report notes estimates were done for an "extended period of time" and the city could not provide sufficient audit evidence for disregarding actual meter readings.
As a result, the AG could not verify the accuracy of estimated revenue of R867.3 million from the sale of water and electricity.
"There were material deficiencies that were identified during the audit of revenue from service charges, which raised uncertainties regarding the accuracy and occurrence of revenue and consumer debtors' financial data."
According to the AG's report, the city did not have an accurate management, accounting and information system in place to recognise revenue when it was earned, or to account for debtors and receipts of revenue.
Making a plan
Since the audit, the city has developed a 115-page plan of action in a bid to achieve an unqualified opinion this financial year, and a clean audit in the next year.
To deal with issues such as instances in which meter readings were disregarded for billing purposes, the city is setting up an automated document management solution to store job cards, which will be implemented by June.
It will also perform monthly reconciliations between the city and City Power, and implement a standard operating procedure. The power unit will also update job cards in SAP.
In addition, a standard operating procedure will be developed in order to address when the manual estimate function is used, and manual estimates must be approved by a city official. It is expected that this procedure will be in place this month.
Billing will put controls in place by June to measure the deleted readings and ensure that reasons are recorded. There will be follow-ups to ensure billing happens on actual readings.
The city will also clean data to make sure bills are sent to the correct address. Progress is being made in establishing measurements that will more accurately address returned mails, says the plan.
Too late
Democratic Alliance councillor Patrick Atkinson says the city has been carrying an outstanding amount of about R18 billion, which has been due for some time. However, he notes that the amount is questionable, because there are many errors in the figure due to inflated bills and estimates as a result of the billing issues.
Atkinson says the city's impairment is an acknowledgment that it does not think it can collect the money, and is a good development because it cleans up the books in terms of what is actually collectable. He adds that only between 30% and 40% of the R18 billion was collectable.
The city is working on resolving issues around the crisis, but the report is yet another reflection of the issues it had post-implementation of Phakama, says Atkinson. He adds that its plan of action should have been implemented before migration.
Lee Cahill, founding member of the Joburg Advocacy Group, notes the estimation of bills leads to an inflated debtors' book, which the city has used to secure short-term debt. She adds that data cleaning, which has been promised several times, creates problems for residents.
In August 2011, thousands of residents discovered they owed the city as much as an additional R3 000, on top of their monthly bill, because they had not paid for refuse removal for the past two-and-a-half years. The billing problem was only picked up by the city after it migrated its disparate legacy systems onto a SAP platform and then cleaned data.
One resident, who wrote to ITWeb out of sheer frustration, complains he owes the city the price of a small car due to faulty meters being replaced, but bills not being updated with the new meter numbers. His issue dates back to May 2011.
Adam Wittert says: "I'm yet another victim among thousands who have been charged exorbitant, imaginary sums for water and lights that I don't use." He says he is "desperate" and has logged dozens of calls and spoken to "innumerable" consultants without any relief.
The city failed to respond to requests for comment.