Mint group ranked in top 2% of dynamics providers globally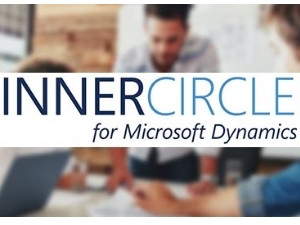 Leading technology consultancy, Mint Management Technologies has been awarded with membership into the prestigious Inner Circle for Microsoft Dynamics at the annual Microsoft Inspire worldwide partner event, which took place in Washington, DC in July 2017.
Deemed one of the most strategic Microsoft Dynamics partners and only South African partner to achieve this recognition, Mint has climbed the ranks from a top 5% to a top 2% global Dynamics partner, highlighting the organisation's deep commitment and devotion to its customers, as well as its commitment to business excellence.
The Microsoft Dynamics Inner Circle represents an elite group of the most strategic Microsoft Dynamics partners from around the world, with sales achievements that rank them in the highest echelon of the Microsoft Dynamics global network of partners.
These partners are recognised for their exceptional overall company performance in delivering valuable solutions to Microsoft Dynamics customers with a commitment to customers reflected in their business success and growth.
"Mint's strategic partnership with Microsoft has been growing strong for the past 17 years, and the company has demonstrated exceptional levels of growth while delivering innovative solutions that have helped our customers digitally transform their businesses," states Mint Group CEO Carel du Toit.
He highlights that, in addition to the significant growth experienced by the organisation's Office 365 and Cloud Practices, its Dynamics 365 division has grown in excess of 60% year-on-year for the last three years.
"Mint has cemented its position as a leading global software provider that continuously disrupts and innovates technology. Our success is due to our unique approach to software implementation and consulting, which seamlessly blends people, processes and technology."
He adds that Mint's commitment to not just sell, but instead partner, ensures mutual benefit and growth for both the company and its clients, thereby bolstering strong bonds with industry leaders that ensures increased competitiveness and continuous innovation.