CPS slams claims of wrongdoing in SASSA deal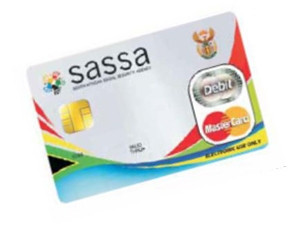 Cash Paymaster Services (CPS) has reportedly denied claims of dodgy dealings to ensure it retained the contract to continue payment of social grants in SA.
Last month, the Constitutional Court (ConCourt) extended an invalid CPS contract for another year to avert a social grants disaster that would affect more than 17 million citizens.
Since the ConCourt's decision, there has been a finger-pointing match between social development minister Bathabile Dlamini and SA Social Security Agency CEO Thokozani Magwaza about who should be held responsible for the social grants crisis.
The latest person to point the finger at Dlamini is former social development department DG Zane Dangor. In his affidavit, he alleges decisions taken in light of future social grant payments may have been deliberate to ensure a continued relationship with CPS under conditions favourable to the company.
Dangor also alleged there had been emerging evidence that CPS was involved in immoral and illegal deductions from grant beneficiaries.
In an affidavit filed to the ConCourt, CPS has challenged allegations levelled against the company by Dangor.
According to Eyewitness News, CPS director Nanthakumarin Pillay says claims of impropriety by Dangor are unsubstantiated.
CPS is a subsidiary of Net1 UEPS Technologies, which has a primary listing on the Nasdaq in the US and a secondary listing on the Johannesburg Stock Exchange. The company has been the sole distributor of social grants since it was awarded the contract in 2012.
In 2013, the CPS contract was declared invalid by the ConCourt after it emerged irregular tendering processes were followed in the awarding of the tender. The court suspended the invalidity declaration pending the contract's expiry on 31 March this year.