More trouble at SASSA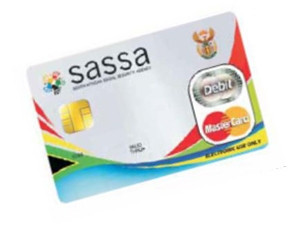 SA Social Security Agency (SASSA) CEO Thokozani Magwazi is reportedly in the dog box for defying social development minister Bathabile Dlamini.
The Star newspaper reports Magwazi allegedly wrote to SA Post Office (SAPO) CEO Mark Barnes requesting the struggling parastatal take over the social grant payments contract.
This is the latest blow in the SASSA saga. The agency is under pressure to ensure 17 million beneficiaries will receive their social grants from 1 April.
Social grant payments are administered and distributed by Cash Paymaster Services (CPS), but that contract expires at the end of March.
As part of the process of trying to find a suitable distributor for social grant payments, SASSA invited bidders to apply for the tender. It has been reported that as many as 18 entities submitted bids for the contract.
According to The Star, Magwazi allegedly sent a letter to the SAPO CEO to apply for the social grants distribution contract after the deadline for the submission of bids.
Magwaza allegedly tried to withdraw the letter when minister Dlamini became aware of it, says the newspaper.
It further states Dlamini was livid with Magwaza's action that she did not include him in a delegation that met with president Jacob Zuma to discuss the social grant payments issue.
The minister's spokesperson would not be drawn to comment on Magwaza's pending suspension, notes The Star.
This week, Dlamini told the social development portfolio committee in Parliament that her department and SASSA are in the process of negotiating with CPS to extend the current contract.
The CPS contract was declared invalid by the Constitutional Court in 2013, after it emerged irregular tendering processes were followed in the awarding of the tender.