Govt commits to renewable energy industry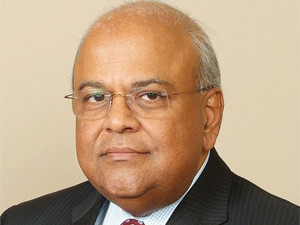 Finance minister Pravin Gordhan has thrown his weight behind the renewable energy industry and says government will continue to support the independent power producer (IPP) programme.
The minister's comments will be welcome relief to the industry that has been at odds with the country's power utility, Eskom.
Gordhan, who tabled Budget 2017 in Parliament this afternoon, affirmed government's commitment to renewables and its plans to take advantage of gas investment opportunities.
During the State of the Nation Address earlier this month, president Jacob Zuma made similar remarks and assured the industry that government is committed to the overall IPP programme.
Zuma announced the power utility will sign the power purchase agreements (PPAs) with the renewable energy industry.
However, the renewable energy sector has accused Eskom of delaying the signing of new PPAs with some players.
According to the South African Photovoltaic Industry Association, Eskom has taken a great amount of time to conclude these loans from when they were originally announced.
Meanwhile, Eskom has argued that renewable energy investments resulted in a net loss of R9 billion to the South African economy in 2016.
In the Estimates of National Expenditure document, handed out to coincide with Gordhan's budget speech, the Department of Energy reiterates it is working with a range of documents and legislation that support the long-term vision for SA to use as much renewable energy as possible, create the necessary conditions to stimulate an efficient electricity market, and position the country to become globally competitive in the use of innovative technology.