African app creators recognised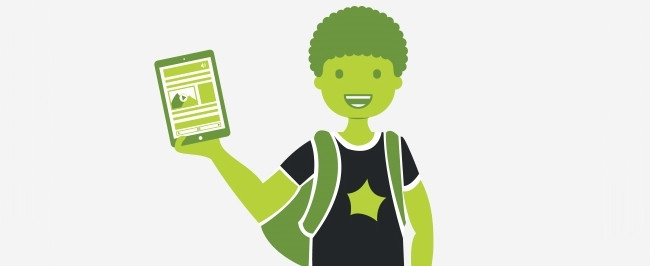 Ten app creators from across the African continent were honoured in the AppsAfrica Innovation Awards in Cape Town this week.
The judges received over 300 entries and whittled them down to 10 winners in various categories.
The awards are supported by Boomplay Music, Africa Tech Summit Kigali, Basebone, BBM, Mobile Ecosystem Forum and Mobile Monday South Africa. The finalists were judged by a panel of industry experts.
The best social and messaging app went to Flare from Kenya. Flare is an initiative that is increasing access to emergency transport in Kenya and enabling ambulance owners to inform hospitals ahead of time that a patient is en route.
The educational award went to SA's Snapplify. Its digital education solutions are offered to schools, colleges and universities that are striving for digital learning and the use of e-books in the classroom. It aims to give students digital access to everything they need to learn, and empower teachers to embrace blended learning and teaching methods.
What3Words scooped the awards for best enterprise solution and best disruptive innovation. The company aspires to address the world by providing a simple way to talk about location. It has divided the world into a grid of 3m x 3m squares and assigned each one a unique three-word address. It means anyone can accurately find any location and share it more quickly, easily and with less ambiguity than any other system.
Flutterwave from Nigeria won the fintech award. Flutterware is an online platform that allows users to receive any form of digital payment. The company has solutions for banks, enterprise and entrepreneurs.
SA's Vodacom e-School won the social impact award. The app lets school children learn anywhere from their smartphone, tablet or desktop computer, with easy-to-follow video lessons and interactive quizzes.
The best African app went to Boomplay Music, Africa's fastest growing music platform with a catalogue of African and international music. There is an option for local artists to sell their music on the app.
The best app in mobile commerce went to Mazady from Egypt. It is the region's first interactive mobile-based auction service, offering bestselling consumer products at huge discounts, reaching 70% off their market price.
Jumo received the 'Changing Africa' prize. The app integrates with mobile wallets, helping African citizens to leapfrog traditional banking systems.
The news and entertainment award went to Bounce News from Nigeria. The personalised news service learns from users' news consumption habits and feeds them news that is relevant to them.
"The AppsAfrica.com Awards were first organised three years ago to celebrate the best in mobile and tech across the continent and it is fantastic to see the growth each year, with entries from over 31 countries this year. Even more encouraging is how rapidly African start-ups are now scaling to compete with established corporates with winners from both," says Andrew Fassnidge, founder of AppsAfrica.com.