Veeam announces executive changes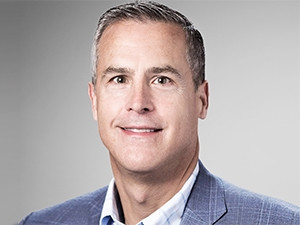 Veeam Software has promoted president, COO and member of the board of directors, Peter McKay, and co-founder, member of the board of directors and CTO, Andrei Baronov, to the position of co-CEOs.
This announcement comes ahead of the VeeamON 2017 conference, in New Orleans, Louisiana.
In a statement, the disaster recovery and virtualisation management software provider says current CEO William H Largent will take on a new role as chairman of the finance and compensation committees, while Veeam co-founder and director, Ratmir Timashev, continues in his existing role.
According to the company, the executive changes add extra focus and strength to help the company continue its rapid expansion into the enterprise and cloud segments and enable it to accelerate growth into the Americas and Asia-Pacific Japan markets.
Veeam also reaffirmed it intends becoming $1 billion revenue company by 2019.
"Since starting operations in 2006, Veeam's growth has been meteoric," says Largent. "We have bold plans for Veeam's future. Our vision of enabling any business to deliver the digital life experience customers expect, means we need to continue to be aggressive and customer-focused, building on our growth trajectory. These new assignments will help to provide the foundation for continued expansion, and I am delighted that Peter and Andrei have accepted these new roles."
"Peter has a powerful track record as CEO of several successful start-ups as well as leadership positions in large established technology leaders like VMware and IBM, and has taken Veeam to the next level in the short 10 months since he joined," adds Timashev.
As co-CEOs, McKay and Baronov will focus on key functional competencies and they, along with Largent and Timashev, will be responsible for optimising the company's growth potential.
McKay will spearhead Veeam's go-to-market, finance and HR functions, as well as work in tandem with Baronov as co-CEO to drive the company's future growth.
Meanwhile, Baronov will continue his existing CTO responsibilities, and oversee Veeam's research and development market strategy and product management functions with the focus on continued expansion of Veeam's total addressable market.