Africa still grapples with barriers to Internet access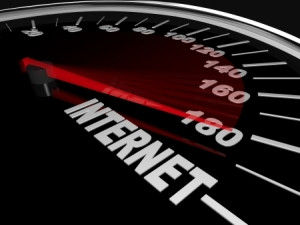 SA, Rwanda, Kenya and Nigeria are still grappling with significant barriers to Internet access, with poor network quality in rural areas limiting consumption of subsidised data.
This is according to a study carried out by Research ICT Africa, in partnership with Mozilla, which highlights affordability as one of the primary barriers to Internet access and optimal Internet use in Rwanda, Kenya, Nigeria and SA.
The research aims to provide insight, from a comparative perspective, on how citizens use the Internet when data is subsidised and when it is not.
"Use of subsidised data is just one of the many strategies employed by users to manage costs in Rwanda, Kenya, Nigeria and SA; however, access to subsidised data did not result significantly in new users going online. In Kenya and SA, the zero-rated services were welcomed for their cost-reducing nature; in Rwanda, bundles with unlimited WhatsApp and Facebook were very popular.
"However, in Nigeria, awareness of zero-rated services was low and scepticism of these products was high. Poor network quality and coverage in certain rural areas of SA, Kenya and Rwanda limited the consumption of subsidised data, with some respondents reporting telcos with those offerings did not have coverage in their area," the report reveals.
"Given all the controversy around zero-rating, it's surprising to see how few research respondents in these African countries actually use or depend on zero-rated data. We are, however, seeing a lot of interest in equal-rating-compliant models which provide access to all of the Internet, not just some parts of it," says Jochai Ben-Avie, senior global policy manager at Mozilla.
The report further found SA and Rwanda showed substantial interest and uptake in equal-rating-compliant-models, in the form of partially subsidised data bundles that provide access to the entire Internet, not just some parts of it (eg, Cell C's offering of 250MB between 1am and 7am for R6 in SA, or the MTN bundle in Rwanda for Rwf 800 (R12.66) that provides 24 hours unlimited data).
"More must be done to connect the unconnected. This research makes it clear that it's critical we all focus more on barriers like healthy competition outside urban areas, electricity, digital literacy and gender power relations," adds Ben-Avie.
The Internet Access in SA 2017 study, conducted by World Wide Worx in partnership with Dark Fibre Africa (DFA), found the South African Internet user population passed the 20 million mark for the first time last year' reaching 21 million' and is expected to grow to at least 22.5 million in 2017.
"Reaching the point where we can say every second adult South African is connected to the Internet is a major landmark' because Internet access is becoming synonymous with economic access'" says Reshaad Sha' chief strategy officer and executive director at DFA.
A report released last year by the International Telecommunication Union' the UN specialised agency for ICT' found almost 75% of people in Africa are "non-users".
"ICT facts and figures for 2016 show developing countries now account for the vast majority of Internet users, with 2.5 billion users compared with one billion in developed countries," notes the report.