Joburg suspends official over tech billing glitch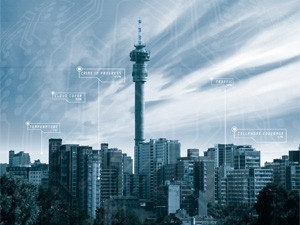 The City of Johannesburg (COJ) has suspended a senior official following a technical glitch that affected the city's billing system.
According to a Business Day report, Rabelani Dagada, a member of the mayoral committee for finance, says the notice of suspension was issued last week. The employee now has to provide reasons why he should not be suspended. The notice was based on negligence by the employee, he says.
The report quotes Dagada as saying the city had now "sorted out" the issues in the billing system and that correct bills had been issued. It succeeded in collecting R2.6 billion in revenue in May but was under-committed with R324 million.
Dagada says the city would try to recoup the money in June, and would try to collect R3.5 billion in revenue.
Last month, the city revealed the failure resulted in approximately 412 000 accounts not being issued monthly statements, with a further 97 000 being issued incorrectly. This cost the city an estimated R1.3 billion.
At the time, COJ executive mayor Herman Mashaba said the city's billing system was under threat, with suspicions the automated billing system had been tampered with.
"This is an automated system that has never produced an error of this magnitude before. It is, therefore, suspected that the system was tampered with. I have issued an instruction within the city to engage with law enforcement agencies and the cyber crimes unit so as to investigate the cause of the failure," Mashaba said.
Johannesburg's billing woes started when the city implemented a SAP system under the auspices of Project Phakama, which Dagada says was poorly managed.
The project was established as part of the city's vision to move from legacy systems onto an integrated platform to provide better functionality in metered services, billing, collections, customer service and payment processes.
The COJ's aim was to develop a sustainable revenue base through improved billing revenue management. Under Phakama, the city migrated its billing system onto a SAP platform. The project had several aims: to supply a single-service utility for managing the revenue value chain; be responsible for overall revenue and customer services; operate a single database; and give the city a single IT system sufficiently robust to run the integrated and complex operations of the city.
However, thousands of Johannesburg account-holders complained about grossly over-inflated bills, inaccurate meter readings, illegal disconnections and a lack of service from the city's call centre.