Tech for jihad on the rise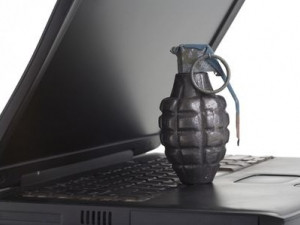 Jihadist groups like ISIS have stepped up their use of more secure technologies to accomplish their goals - ranging from propaganda dissemination and recruitment to launching attacks.
This is according to a recent report by Flashpoint, a deep and dark Web data and intelligence firm, titled "Tech for Jihad: Dissecting Jihadists' Digital Toolbox".
The report explores the most noteworthy tools and technologies behind the online presence of jihadist groups. Flashpoint analysts examined primary sources from the deep and dark Web to identify and analyse the key digital technologies facilitating the proliferation of these actors' radical agendas.
According to Flashpoint, today's jihadists rely heavily on the Internet, and their defence systems are increasingly shifting towards digital mediums. Consequently, this expanding online presence ignites an entirely new host of security concerns, the firm notes.
Escaping surveillance
As a result, it adds, many jihadists now depend on specialised security technologies. These technologies are imperative to jihadist operations - whether for escaping surveillance, maintaining presences in underground channels, or obscuring tracks to war zones.
Jihadist groups undeniably owe countless aspects of their perpetuated existence to the Internet, Flashpoint notes.
"In order to both gain popularity among potential supporters and instil fear in their adversaries, jihadists need consistent channels through which they can release propaganda, and technology is crucial for this," says Laith Alkhouri, co-author of the report and director of Middle East/North Africa research and co-founder at Flashpoint.
"Jihadists' reliance on technology for survival is a proven, powerfully motivating force, pushing the community to constantly learn, adapt and advance through various technological tools."
Alkhouri explains that jihadists' strategic use of social media has garnered significant attention over the past two years; however, for the most part, the general public remains relatively uninformed about the complex ways in which many jihadists maintain robust yet secretive online presences.
He notes that confidentiality and privacy are paramount to the survival of these groups, and with mainstream communication applications lacking the sophistication necessary to ensure sufficient security, jihadists are constantly forced to seek alternative methods of communication.
Secure browsers
Jihadists worldwide rely heavily on various Web browsers to maintain operations, says Alkhouri, noting Firefox, Google Chrome and Safari are among the most popular but provide little anonymity.
"As such, these browsers pose serious security threats, often placing jihadist users within the crosshairs of intelligence agencies. Consequently, tech-savvy jihadists have been forced to seek alternative, secure browsers to avoid scrutiny."
In particular, Flashpoint says, Tor browser is a favourite among jihadists. Long before ISIS emerged as a global threat, jihadists were circulating detailed instructions on installing and utilising Tor, which anonymises Internet browsing activity, the firm states.
Data from Flashpoint's Deep and Dark Web forum archives indicate jihadists have been evaluating secure browsers, particularly for disseminating propaganda and communicating via e-mail, since May 2007.
Jihadists have also been leveraging virtual private networks and proxy services to further enhance online browsing security since long before ISIS developed a public Internet presence, says Flashpoint.
It notes these technologies first appeared within jihadist circles in 2012, when members of an official Al-Qaida Deep and Dark Web forum discussed the use of Cyber-GhostVPN. They explained it as, "a new technology that uses (SSL/TLS) protocol through the local server you use, which makes your communication through the network create an encrypted and secure tunnel".
The other technologies the terror groups are making use of include protected e-mail services. As e-mail surveillance remains a powerful tool for intelligence agencies to monitor actors, Alkhouri says jihadists are turning to alternative e-mail services equipped with popular security features such as end-to-end encryption and temporary, anonymous account capabilities.
Increasingly, jihadists are leveraging specialised mobile applications to enhance security on smartphones, he adds.
Encrypted messengers are also growing in popularity among jihadists. Despite a vast assortment of secure messaging platforms publicly available, the chat application Telegram remains the top choice among jihadists, Flashpoint reveals.
Propaganda dissemination
As propaganda plays an integral role within the daily operations of radical jihadist groups, affiliated media units have released popular mobile applications enabling supporters to disseminate and view propaganda with greater ease, speed and accessibility.
"Today's jihadists' unrelenting drive to adopt technology that facilitates concealing their online operations reflects their strong need to implement stringent security measures in order to operate outside the view of law enforcement while preserving their voice to attract new recruits," says Alex Kassirer, report co-author and senior analyst for counterterrorism, Middle East/North Africa at Flashpoint.
"The better we understand the online tools and technology jihadists leverage to engage in nefarious activities, the better we can work to mitigate threats emanating from this global community."