Solidarity: Zero trust between unions, Telkom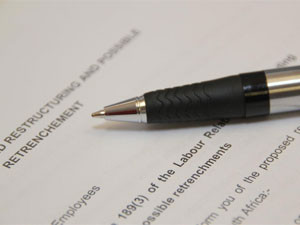 The working relationship between organised labour and Telkom has been destroyed, says trade union Solidarity, in response to Telkom offering voluntary severance and retirement packages to unionised employees.
"We met last week, we gave Telkom our complaints and told them we need to consult properly. But they completely ignored this and we are now consulting our legal team," says Solidarity spokesperson Marius Croucamp.
The main point of contention is Telkom extending its voluntary severance packages (VSPs) and voluntary early retirement packages (VERPs) to all staff - both non-unionised and unionised - despite unions objecting to the offer being made to their members.
Telkom's push to trim staff by offering the packages is part of its organisation-wide restructuring process. It comes after a Labour Court ruling on 8 July, which ordered the company to halt the retrenchment of about 4 400 workers, pending the resolution of a dispute with trade unions related to information sharing.
Following the interdict, Telkom chose to withdraw the entire Section 189 process and initiate fresh discussions with organised labour, on alternate cost containment options.
At the same time, Telkom opened VSPs and VERPs to non-unionised staff. The company wrote to organised labour and requested permission from the unions to extend the invitation to their members within Telkom.
Solidarity, the Communication Workers Union and the South African Communication Union, which together represent around 60% of Telkom staff, last week not only wanted the company to withdraw the offer to non-unionised workers, but also objected to plans to extend the packages to unionised staff.
However, Telkom managing executive of group communication Jacqui O'Sullivan says Telkom received hundreds of applications from unionised employees and could not ignore them. "We believe organised labour's refusal to allow the invitation to be extended to union members is unreasonable, unfair and highly prejudicial to those union members."
But Croucamp says the move has practically destroyed the relationship between Telkom and the unions, as there is no trust between the parties. "It's the worst it's ever been. I'm not sure what is behind this, but they are refusing to consult with us and share information.
"I can only suspect they are hiding something."
Telkom's VSP and VERP offer closed yesterday afternoon, but the company did not immediately reply to questions about how many employees ultimately applied for the packages and whether this number met its downsizing target.