Mobile loyalty cards see growth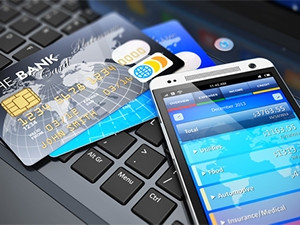 More than 3 billion loyalty cards will operate as mobile-only or be integrated into mobile apps by 2020, up from 1.4 billion last year.
This is according to a study by Juniper Research, which says brands and retailers are increasingly responding to consumer demand for mobile integration, with many now offering customers the opportunity to store their loyalty cards within a dedicated digital wallet.
Juniper Research says the improved targeting and personalisation made possible by digital coupons is leading to greater activity rates, thereby resolving a key failing of traditional schemes where the lack of relevant offers have resulted in a downturn in usage.
However, the report says there are wide variations among retailers and other reward card providers with regard to the extent of digital loyalty integration.
According to head of forecasting and consultancy at Juniper Research, Dr Windsor Holden, the disparities are likely to result from a number of factors.
"While in part they may reflect the level of satisfaction with the app or the features it offers, they may also be attributable to a greater degree - or greater success - of retailer marketing of their digital loyalty options."
The report warns retailers that did not offer mobile integration were likely to have far lower levels of visibility on consumer activity.
As a result, they would be at a disadvantage when seeking to tailor offers and increase the lifetime value of the consumer, it adds.
McKenzie Holland says customer loyalty schemes are a focus point for many companies as brand loyalty continues to fall and consumers are shopping for the best offer rather than being loyal to a brand like they once were.
Peter Ballard, partner at Foolproof, believes mobile devices have the potential to become the replacement one-stop wallet for consumers' wants and needs in relation to loyalty, because of the challenges and limitations of managing multiple schemes and cards from one physical wallet.
And if that opens up the opportunity to link loyalty rewards and mobile payments more seamlessly, it may lead to the long-expected mass-transition to mobile payment, adds Ballard.
Managing loyalty schemes on the phone also creates opportunities for brands to think more imaginatively about the rewards they can give to customers, he says.
Brands are constantly seeking new ways to achieve brand loyalty and retain customers and advances in technology have opened up huge opportunities for mobile apps to offer customers instant rewards as well as offering location-based messaging, says Foolproof.
Access to loyalty rewards from brands is the most wanted feature from consumers, and it's the one least integrated in mobile wallets today, says Thomas Husson, VP and principal analyst at Forrester.
Marketing leaders will benefit from mobile wallets if they tie together loyalty programs, coupons, product discovery, gift cards, and promotions to create powerful and new brand experiences in the mobile moments of their customers, he adds.