Seacom back up and running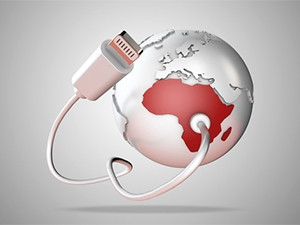 Undersea cable operator Seacom says it has successfully repaired a problem that caused multiple outages this morning.
The company earlier today confirmed it was experiencing multiple outages on the terrestrial network across Egypt and that all international connectivity through Egypt had been affected since 06:00GMT.
Seacom's IP and Multiprotocol label switching customers experienced increased latency as traffic had to be re-routed to alternative network paths.
This is not the first trouble for Seacom this month; just last week the company experienced some outages which it blamed on construction activity in Egypt. This left millions without Internet connectivity, especially in Africa.
Last week, the company successfully fixed its terrestrial network which experienced the glitches in the North African country. The Northern Trans-Egypt route had been damaged between Cairo and Alexandria, while the Southern Trans-Egypt route was damaged on the outskirts of Cairo.
The submarine cable operator has not disclosed what the cause of today's outage was.
The Seacom network uses bundled backhaul, open access points of presence and global partnerships to provide end-to-end wholesale connectivity around the world for African network operators.
Seacom's submarine and terrestrial networks stretch across 17 000km, connecting Africa to Europe, Asia and the Middle East.