Poor performing apps hurt businesses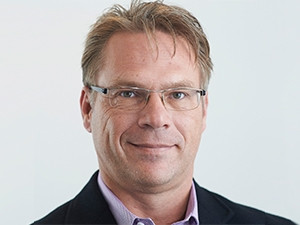 Poor performing apps are hurting business and there is a huge performance gap between the needs of business and IT's current ability to deliver.
This is according to the results of the Riverbed Global Application Performance Survey 2015, which polled 900 business decision-makers in eight countries.
The report says although application performance is critical to business performance and driving results, most of organisations' executives are impacted by poor app performance.
It found 98% of executives at companies understand optimal app performance is critical to business performance and 94% say the poor performance of enterprise applications has negatively impacted their work, while 59% say it impacts their work at least weekly.
Wimpie Jansen van Rensburg, country manager for Sub-Saharan Africa at Riverbed Technology, says businesses in Africa are also affected by these global challenges.
The performance gap is causing a series of problems for companies - from lost revenue and customers, to low morale as well as having a negative impact on brand image, he adds.
He notes poor app performance doesn't just refer to an app being down, but also to it performing erratically and slow.
The report says companies universally agree that business performance relies on application performance. And yet nine out of 10 organisations suffer from poor performance on a regular basis, it says.
With apps, data and users literally everywhere, the work of optimising and delivering great app performance has gotten much tougher for IT organisations, says Riverbed.
One cause of this performance gap is the move to hybrid IT, it notes. Migrating apps to the cloud brings agility and cost benefits, but, with other apps still on-premises, it also brings complexity.
"There is an increased difficulty in getting end-to-end visibility into the complex, hybrid IT architectures that result from the use of both cloud and on-premises apps," says Van Rensburg.
According to the report, end-to-end visibility into application performance is business-critical. The ability to find the source of performance delays is essential to fixing them and keeping all aspects of the business running optimally, it says.
Organisations can't control what they can't see, says Van Rensburg. To close the performance gap, having a clear line of sight into how the apps are performing - and how the end user experience is being impacted - has also become a business imperative, he adds.
"The results of the survey reflect what we're hearing every day from IT leaders who are looking to deliver superior application performance in the midst of rapidly evolving, highly complex and hybrid IT environments, said Jerry M Kennelly, chairman and CEO, at Riverbed.
"With apps, data and end users everywhere today, companies need end-to-end application visibility, optimisation, and control everywhere to close the performance gap."