Ansys posts R806m revenue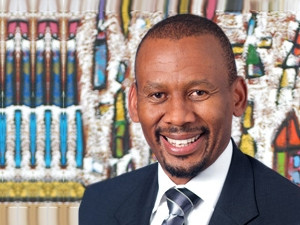 AltX-listed company Ansys' revenue grew by 70% to R806 million while earnings before interest, tax, depreciation and amortisation (EBITDA) improved to R113.1 million from R42.8 million in 2016.
The company announced its results for the year ended 31 March 2017 this morning.
Net profit was up 239.2% to R67.8 million, contributing to the 203% improvement in HEPS from 4.86 cents in 2016 to 14.71 cents.
Speaking at the company's annual results presentation, Group CEO, Teddy Daka said: "it has been an exceptional year for Ansys, a year in which we celebrated our 30-year anniversary as a company and 10 years of being listed on the Alt-X Board.
"These results reflect the group's resilience despite tough operating conditions. They also reflect its clear strategic focus, successful efforts to improve margins and stringent cost management measures, as well as its determination to create meaningful value for its clients through its products and services."
Ansys consists of a portfolio of businesses that provide technology-based solutions to enterprises in sectors such as rail, mining and industrial, defence and cyber security as well as telecommunications, both locally and internationally.
By leveraging its own IP, it develops, produces, distributes and integrates bespoke and standard technology products and solutions aimed at improving client's productivity, connectivity, safety and security and are generally employed in harsh environments.
The group's telecommunications business increased its revenue by 109.8% to R428.8 million, compared to R204.3 million in 2016. The growth accelerated due to the rollout of fibre optic networks by all the major operators, on the back of continued growth in data and fibre technology demand.
The higher revenue, together with yields in efficiency improvements, contributed to segment profits increasing from R6.1 million in 2016 to R82.2 million.
Growth in the mining and industrial business remained strong, despite the depressed market conditions. Revenue was up by 109.9% to R89.3 million from R42.5 million while segment profit nearly double to R7.7 million from R4 million in 2016. Mine safety and health obligations as well the need to improve operational efficiencies at mines through automation, contributed to the growth.
The defence and cyber security segment experienced 108.1% revenue growth to R187.6 million from R90.1 million, largely from the higher than expected sales volumes outside SA as well as the recognition of the full benefit of the acquisition of Parsec Holdings concluded during 2016, the company says.
Locally, however, the impact of budget constraints led to fewer opportunities, changes in product mix and reduced margins, it notes.
Rail segment revenue and profit declined in tough trading conditions. Revenue declined by 26.8% to R100.2 million from last year's R137 million and segment profit reduced from R15.8 million to R5.5 million.
Speaking on outlook, Daka said: "through constant innovation in design, development and manufacturing, we continuously improve our technology development and IP generation in all areas of our business. This has served us well in serving our clients and position the group for future growth. Our strong cash position will enable us to continue investing in new IP and technologies, internally as well as through acquisitions".
"Opportunities in the fibre infrastructure roll-out are anticipated to remain healthy over the short- to medium-term", added Daka. "We are also particularly excited by the opportunity to position Ansys as a leading company in the field of cyber security solutions, especially with the increasing threat of cyber theft and terrorism".
"While we anticipate that the challenging trading conditions in the rail sector will continue, investments in current and new IP products are expected to contribute positively as we take advantage of the digital transformation in the railways sector.
"The continued focus on mine safety by regulators, labour and other stakeholders as well as stricter safety legislation, is anticipated to increase demand for the mine safety products that we develop and manufacture. Furthermore, the recent trend of mine mechanisation and automation to make local mining operations more competitive will create opportunities for our service offering.
"Over the years we have developed unique technology-based capabilities in safety and productivity, connectivity, cyber security and lastly original design manufacturing, leveraging these capabilities will be important as we seek to move beyond our existing business segments, but rather consider how we can apply these across multiple sectors," concluded Daka.