Jumia parent gets EUR300m funding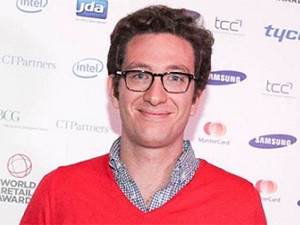 Africa Internet Group (AIG), parent of Jumia, an African e-commerce platform, has secured over EUR300 million (R5 billion) funding from MTN, Rocket Internet, AXA and Goldman Sachs.
AIG believes the funds will strengthen its balance sheet, enabling the company to leverage the significant growth of Jumia and capitalise on the opportunities in Africa.
Jumia is a Nigerian e-commerce start-up with an aim to mimic Amazon's success by delivering a wide range of items across the African continent. The business was founded in 2012 with funding from Rocket Internet. It has warehouses in 10 other countries, including Egypt, Morocco, Kenya, Cote d'Ivoire, Uganda, Ghana, Cameroon, the UK, Tanzania and Angola.
AIG revenue increased by 282% in 2015, doubling the company's valuation in little over a year. The group has created 71 different companies across 26 African countries, including online delivery service Hellofood, hotel booking company Jovago, and ride-hailing service Easy Taxi.
The company intends to use the latest investment to improve business in its operating areas and is looking to expand to other territories.
"This investment is a recognition of the success Jumia has already achieved and provides us with a strategic flexibility to further support our efforts to offer the best shopping experience to our customers," says Sacha Poignonnec, co-CEO of Jumia and AIG.
"We are delighted to welcome AXA and Goldman Sachs as new investors and are also grateful for the continued confidence from our existing shareholders. To us, it is a recognition of the quality of our operations across the African continent and an affirmation of the significant growth potential of Jumia," says Jeremy Hodara, co-CEO.
"We have been extremely encouraged by our partnership with the Jumia team, who have built the business into one of the leading e-commerce platforms in Africa," says Herman Singh, MTN Group chief digital officer. "We believe Jumia strongly reinforces our digital offering and we will continue to support the company with our knowledge of the market."
Oliver Samwer, CEO of Rocket Internet, says: "From the very first investment in Jumia, we have been consistently impressed by both the high-quality management team and growth trajectory. We believe Jumia is a proven winner and it will continue to be the leading e-commerce platform in Africa."
"We are impressed by AIG's pan-African operations and execution capabilities, and believe the combination of strategic partners and management's demonstrated expertise uniquely position the company's ecosystem to play a leading role in the development of Africa's online economy," adds Jules Frebault, executive director of Goldman Sachs.