Social media analysis predicted Trump win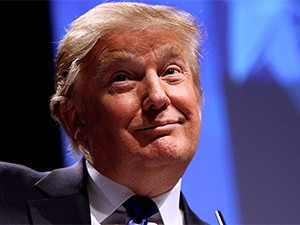 Analysis of social media indicated that Republican Donald Trump would win the US election, before the polls confirmed this to be true. This according to social media data analysed by BrandsEye, which pointed to a Trump victory before votes were even cast.
BrandsEye says it based its predictions on "accurately listening to over 27 million social media conversations by almost 3 million authors".
"BrandsEye tabulated advocacy for each of the candidates by expressing positive sentiment of one candidate as well as negative sentiment towards the other as a percentage of total emotive conversations," it says in a statement.
It then used unique crowd sourcing technology "to establish confidence levels of 99% with a 1.67% margin of error on this vast data base" and predicted that Trump would become America's 45th president today.
Ahead of the results BrandsEye predicted Trump winning five of the key "battleground" or "swing states" and with that 278 electoral college votes. The major swing states in 2016 were Florida, Ohio and Pennsylvania - all of which were ultimately won by Trump - but Politico's list off 11 battlegrounds also includes Colorado, Iowa, Michigan, Nevada, New Hampshire, North Carolina, Virginia and Wisconsin.
In reality Trump won seven of these 11 "swing states" compared to Democrat Hillary Clinton's three victories - with New Hampshire's decision still sitting on a knife's edge.
Trump needed 270 electoral votes to win and according to CNN, with three states still waiting on results, Trump already had 289 votes, while Clinton had just 218.
Millions of Trump and Clinton supporters took to social media over the past 24 hours with trending topics including #ElectionsNight, #Elections2016, #PresidentTrump, #NotMyPresident and #RIPAmerica.
BrandsEye data showed Trump to be ahead in most of the battleground states even during the early weeks of October when the polls had Clinton well ahead "as a result of Trump's well publicised misogynistic language and behaviour".
"We are neither data scientists nor political polling experts. We merely tracked what vast numbers of people speaking their mind. They spoke with emotion, with conviction and with determination to be heard," it adds.
BrandsEye is a crowd integrated media analytics and insights company and was also one of the few "pollsters" who predicted the Brexit vote in the UK.