Click & collect - the new buzz in retail
Local shops, car parks and petrol stations are becoming popular places to pick up shopping ordered online.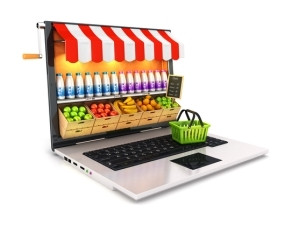 Consumers are moving more to "click and collect" services, as retailers continue to rethink how they work.
That was the main theme from the JDA Innovation Forum held in Cape Town yesterday. Speaking during the event, Razat Gaurav, senior VP for international sales and strategic initiatives at JDA Software, pointed out that today the customer is at the heart of many supply chain constraints that retailers are facing.
Local shops, car parks and petrol stations are being turned into places to pick up shopping ordered online, he pointed out.
In SA, he said, retailers who were sitting back are beginning to wake up to the reality of the new world, as a result of the stiff competition they are facing from online retailers like Amazon and Alibaba.
"The omni-channel is becoming a disruptive force," said Gaurav, adding that the disruption is not limited to the developed markets, but is gradually taking place in the emerging markets as well.
However, said Gaurav, though there is increasing pressure from the online retailers, the traditional store will not become obsolete anytime soon. "The store, as we traditionally knew it, is changing dynamically," he said.
He pointed out that the modern store needs to have the ability to consistently and profitably optimise people, space, inventory and processes in order to balance the increasing demands of customers from outside the store with the needs and expectations of inside the store.
Co-presenting with Gaurav, JDA Software's senior VP for retail, Wayne Usie, noted that as consumers have become more tech-savvy, retailers now do not have an option but to put in place a customer-centric supply chain which takes into account for technologies like mobile and cloud computing.
He also urged the retailers to also deploy distribution-centric supply chains which enable intelligent and profitable distribution decision-making that reduces inventory levels and costs, improves customer service through superior product availability and faster throughput, and creates more agile, profitable and responsive operations.
According to Usie, a distribution-centric supply chain is critical as the costs to deliver are beginning to eat into the bottom line as consumers adopt the click and collect services.
Retailers should also consider putting in place next-generation order fulfilment solutions for omni-channel execution, he noted, pointing out that this helps to increase revenues through reduced ordering and logistics costs.
He also explained that these solutions transform the time-consuming, labour-intensive process of vendor order creation, allowing buyers to optimise both inventory and service levels.
Also speaking at the event, Lee Gill, VP for retail strategy at JDA Software, said recent JDA research in the UK shows an increasing number of consumers are turning towards click and collect services, with nearly one in two (48%) consumers stating they have used such services in the past 12 months.
Of those consumers who have used click and collect, convenience (53%) and cost (also 53%) were by far the most popular reasons for doing so.
In the face of growing customer expectations, said Gill, 61% of respondents stated they would switch retailer based on receiving an "unacceptable" home delivery or click and collect experience, Gill concluded.